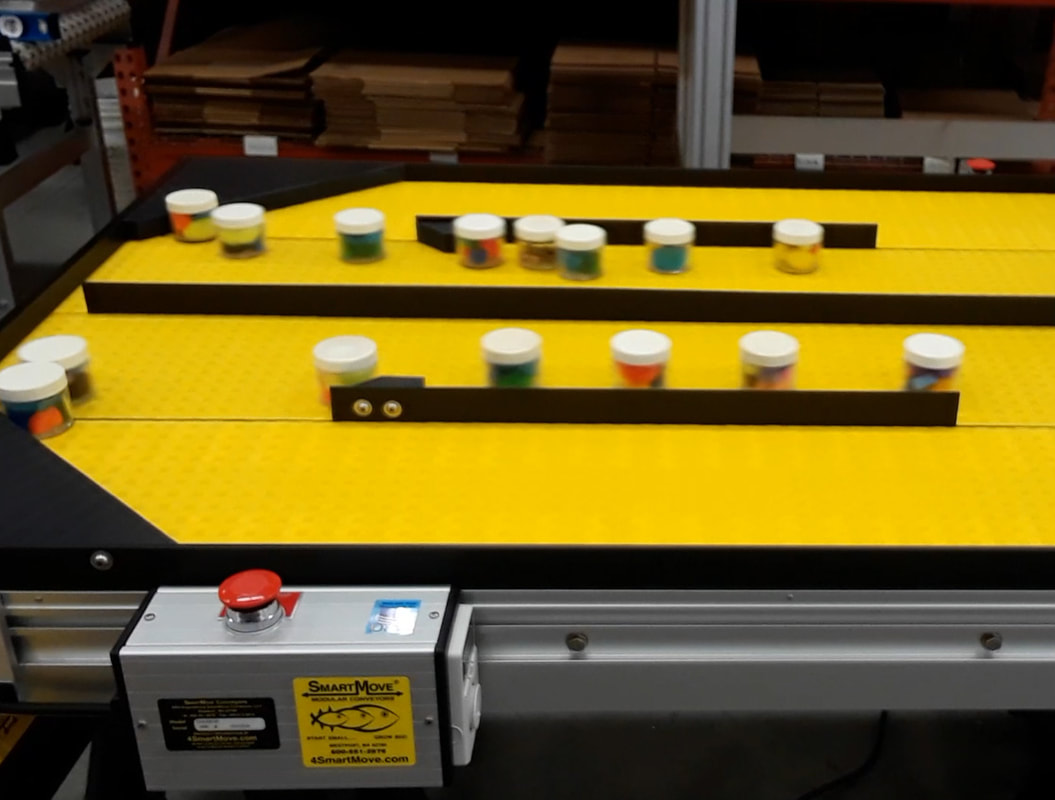 SmartMove® manufactures modular conveyor systems  that can accumulate items as well to circulate them on the conveyor surface with a carousel action.The product goes round and round, where it stops nobody knows.
The Carousel Conveyor can be done in may different ways. Long Line conveyors, Short Line Conveyors, Pharmacy Conveyors & Packaging Conveyors all need the same Accumulation Conveyor Method.
​Don't let imitation conveyors fool you. The sturdy SmartMove® anodized aluminum frames will not twist or fail, the maintenance free belting has no grease or lubrication needs. Fast or slow the SmartMove, VSD (variable speed drives) can accommodate most applications.
​Call 1-800-581-2876 or click here to order your SmartMove® Conveyor system now.
​Click here to see all conveyor system types manufactured by Smartmove®