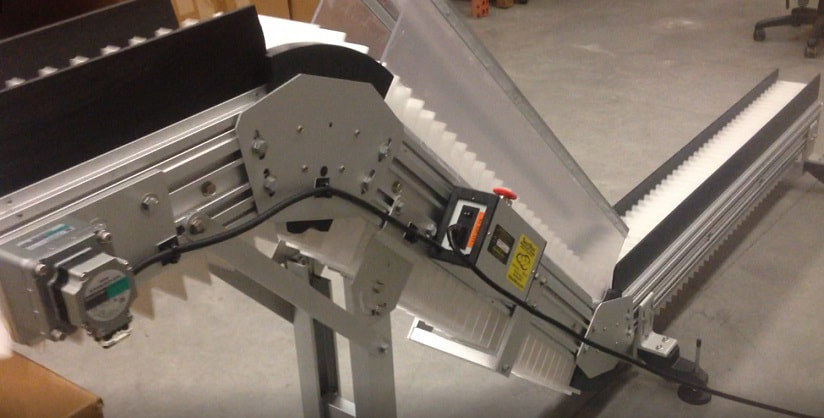 This little conveyor is an "elevator" or "ZX" conveyor used to carry small parts up from under a machine, count them and then dump at a higher height. This "up and over" conveyor design has a unique frame where the belting rides inside the frame in order to not create a sagging under- belt. The unit counts the items as they pass or can be indexed with your machine. Flights are removable and can be set according to your part size. All SmartMove® Conveyors can be interfaced with your machine/robot due to having dry contacts within the motor controls. ​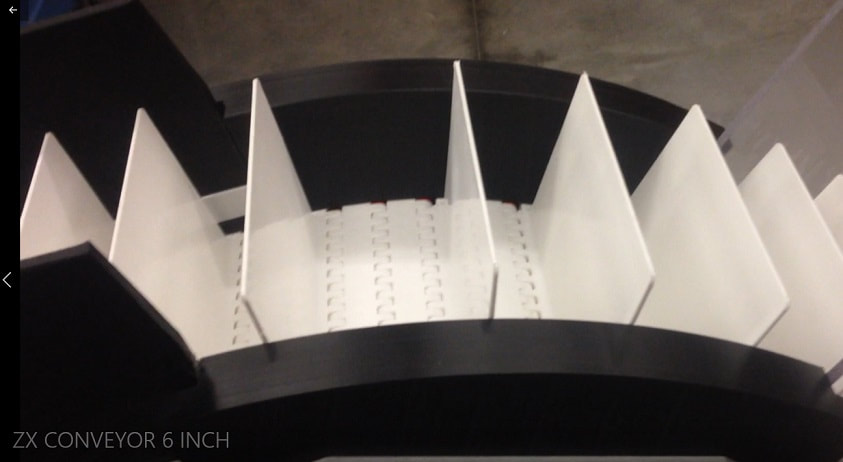 Watch it Work:
Automate your work flow with custom engineered SmartMove® Conveyor Systems.
​Call 1-800-581-2876 or click here to order now.
​
Click here to see all conveyor system types manufactured by Smartmove®.