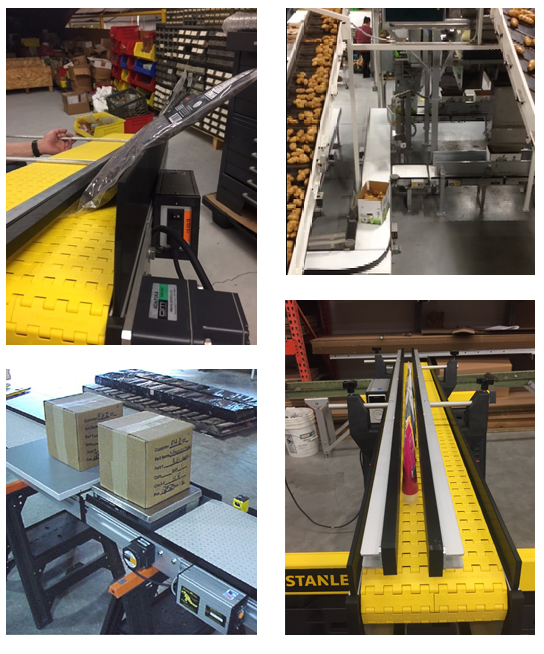 Pneumatic box filler system option allows for empty boxes to be transferred to a filling station, batch counted, then pushed into the line up for packaging with ease and efficiency.
Gravity roller stations are used for accumulation. Most often used as a landing zone before packaging.
At 4SmartMove.com we custom engineer our SmartMove Conveyors automate production line processes like, counting, assembly, bagging and sorting of items for packaging fulfillment. We manufacture the best packaging conveyor systems for pushing products down the production line and also configure gate systems for conveyors. Because our SmartMove packaging conveyor systems feature modular plastic chain belt construction, they can be built to order in a few days, then shipped out plug-and-play ready so they can be quickly installed without technicians.

CLICK HERE to "Spec Out" a custom conveyor system. Built to order & shipped out fast.