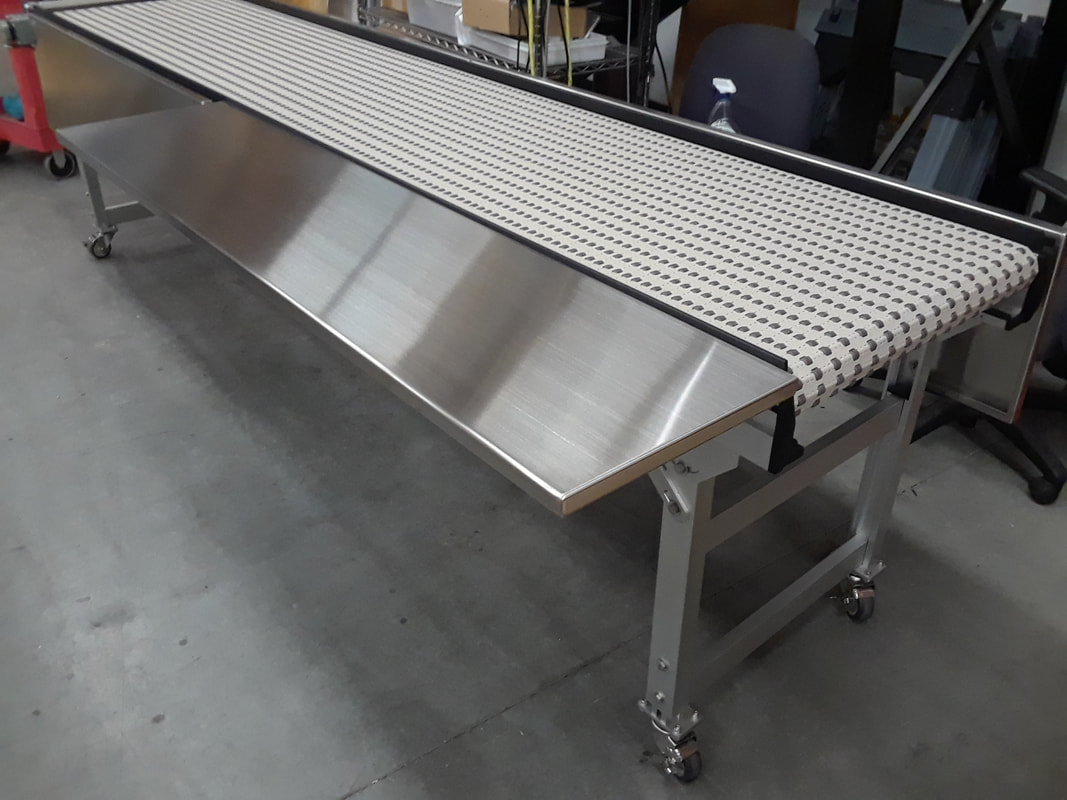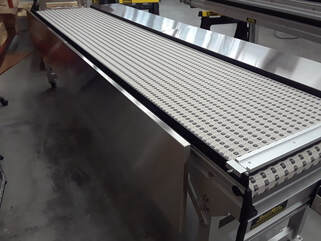 Roller Top Accumulation Belting
Solid stainless work surfaces create the perfect work station for Food and Drug conveying. This SmartMove® conveyor is recessed while the roller top belt is used to accumulate the goods being processed.
Fold Down – Stainless Work Surfaces
SmartMove® stainless conveyor work surfaces can be built to fold down or stay stationary. Clean conveyors and work stations are sanitary and have 0 grease with dust resistant motors. Motors are also available in wash down.
​Call 1-800-581-2876 or click here to order a SmartMove® Food or Drug Conveyor system now.
​Click here to see all conveyor system types manufactured by Smartmove®