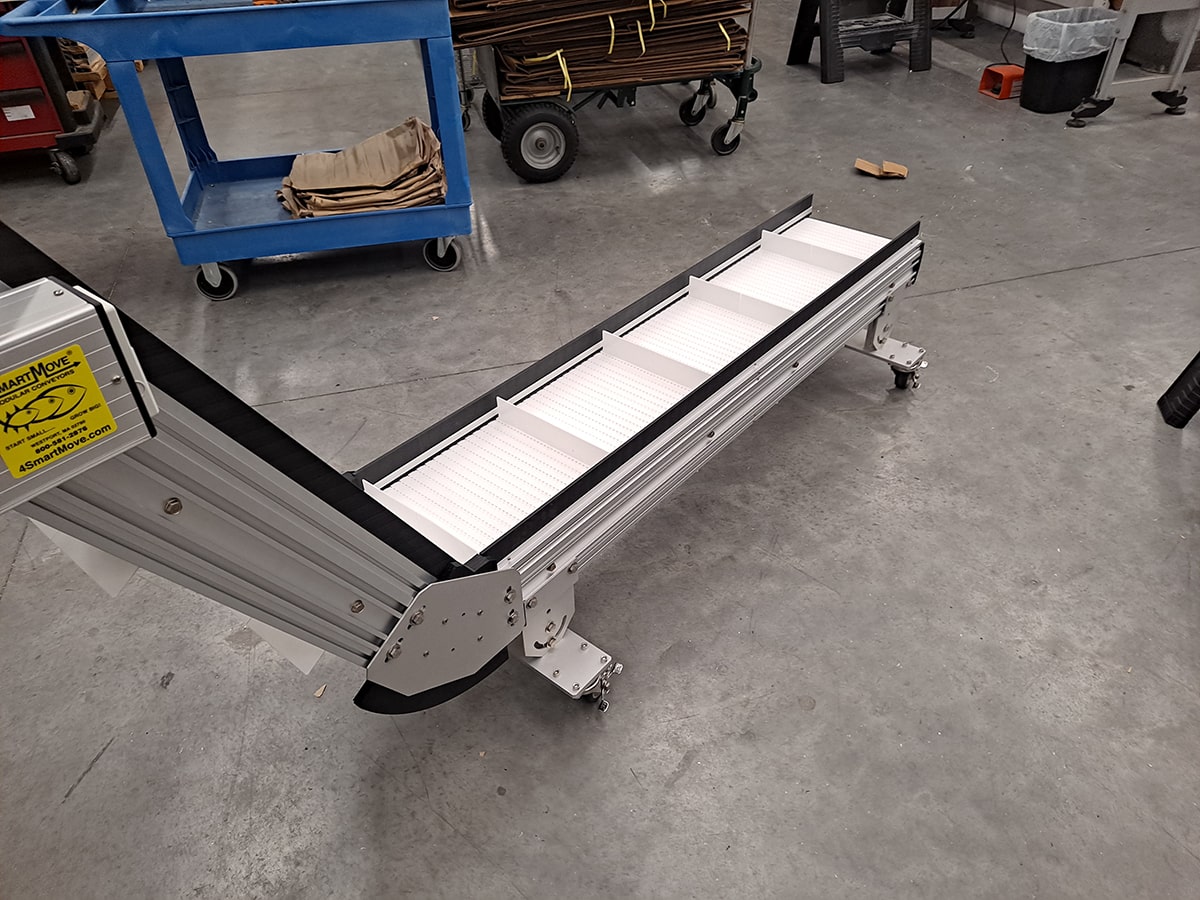 Up & Over Conveyors
Used for catching your product from under a machine and filling a box or hopper at a particular height and distance. No length is too long. The ZX conveyor units are all custom lengths and widths. They are also used for stacking flat products and a counter can be placed on the end for an easy counting machine. All SmartMove® Conveyors can interface with most machinery and robots. E-Stops can be placed on the infeed or exit and the ZX can be filled from the very end or side. ZX inclines are offered in 30, 45 and 60 degree angles.
​ZX Incline – Modular Systems
SmartMove® ZX modular conveyors are manufactured so the belting rides inside the frame with no underside belly sag not on top, thereby alleviating slack or pinch points. Stainless locking casters and the aluminum frame make this SmartMove® ZX incline conveyor the leader in the industry.
Watch It Work:
Get a ​SmartMove® Incline Conveyor system to automate your work flow process. Call: 800.581.2876 or click here to order now.</p
Click here to see all conveyors manufactured by Smartmove® ​​