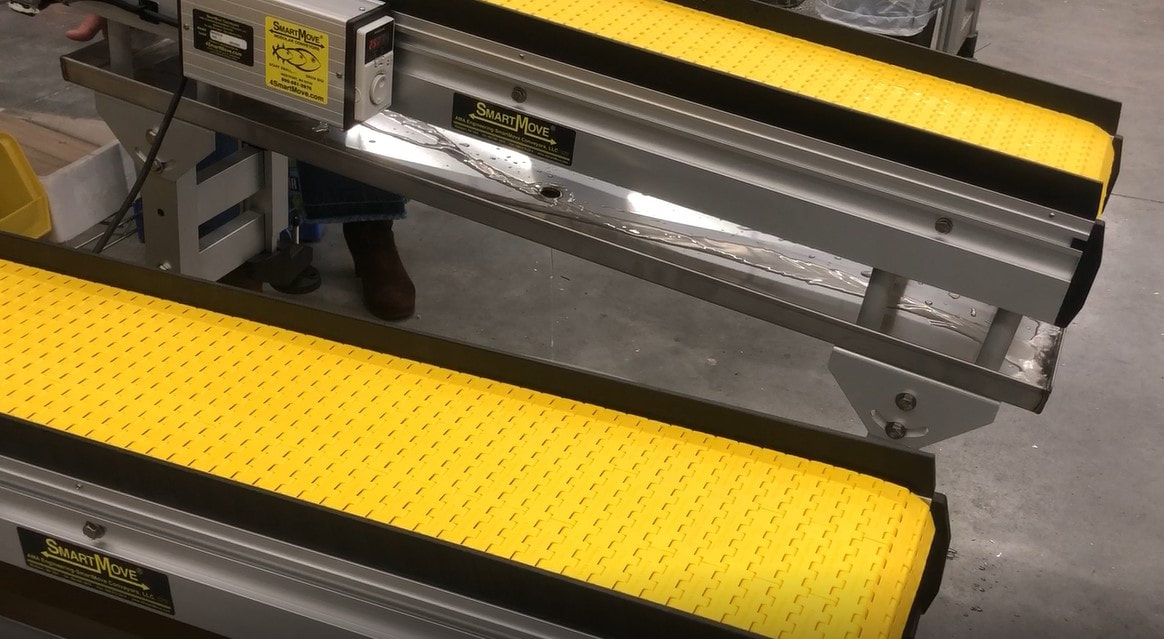 Cooling Conveyor Drip Pan
​Accumulation Conveyors with sliding stop plates make it easier for small items to be stopped for QC or cooling. A Cooling Belt has often been used with drip pans and stop plates. The stainless drip pan with nipple makes this conveyor a convenient way to save on coolant oils. The stainless drip tray allows for the oils to be recycled back into the machine without hassle.
Take Away Conveyor For Parts
This system is frequently used on CNC machines as a Take Away Conveyor. Little Conveyors are not the only conveyors to be used in the machine and tool industry. SmartMove® has created a Super Heavy Duty Over-Under Conveyor System that is used for a "lights off" run.
Call 1-800-581-2876 or click here to order your SmartMove® Conveyor system now.
​Click here to see all conveyor system types manufactured by Smartmove® ​​