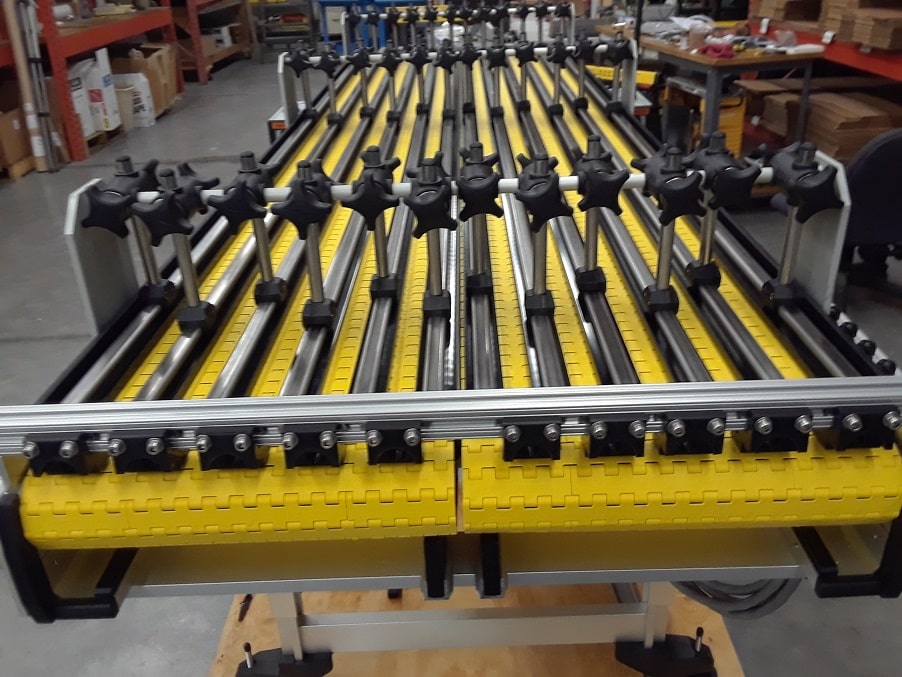 ​This SmartMove® "lights out" modular conveyor will be interfaced with a Robot. The parts will be separated by lane dividers so the robot can feed the CNC machine. When creating a Multi-Level conveyor arrangement, both conveyors can be used for infeed or one for infeed the other for outfeed. The jog button is used so the operator can fill the conveyors.​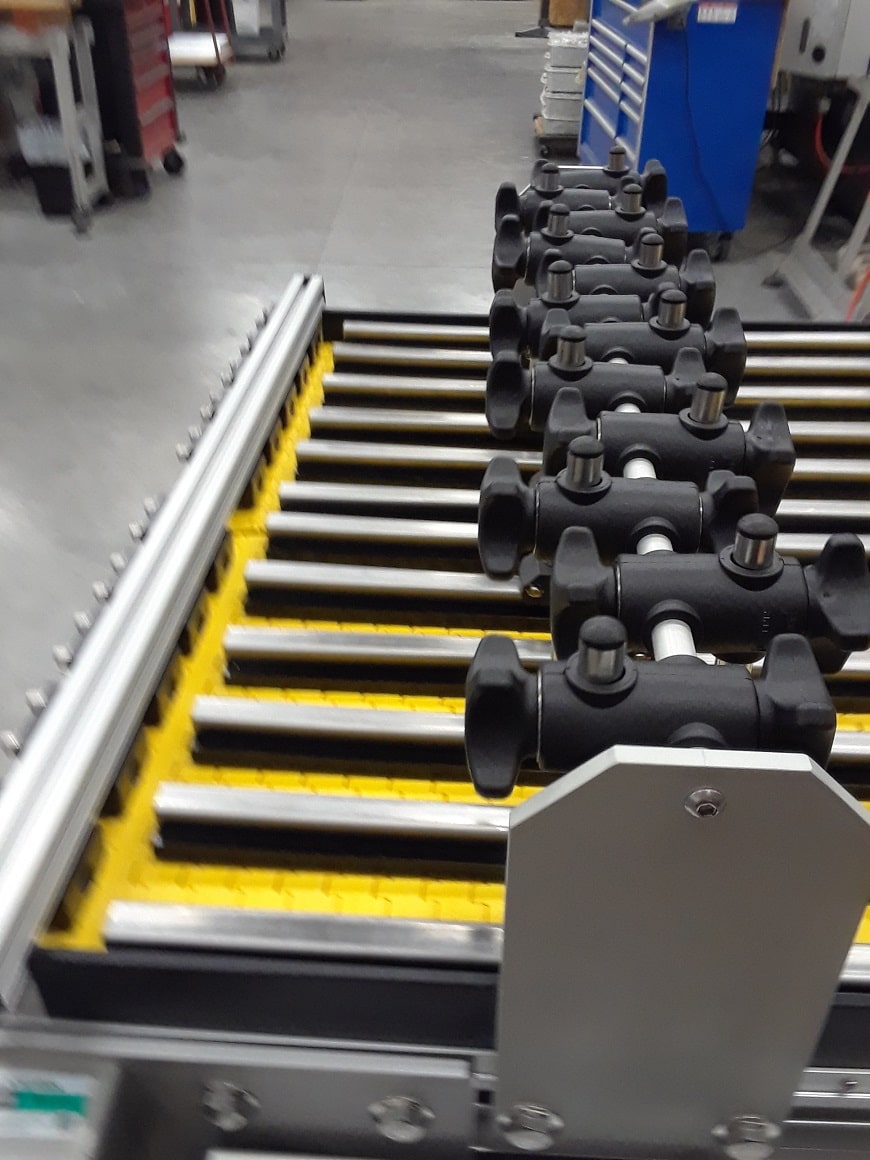 Adjustable Lane Dividers – Wide Conveyor
The adjustable overhead lane dividers make it possible to sort, position or separate small parts or packaged products using just one wide conveyor.
Watch it Work:
Automate your work flow with custom engineered SmartMove® Conveyor Systems.
​
​Call 1-800-581-2876 or click here to order now.
​
Click here to see all conveyor system types manufactured by Smartmove®.