CNC Process Automation
SmartMove® Over-Under Robot Interface Conveyors are the perfect Plug & Play – lights out operation to automate your CNC process. As labor is expensive, the Over-Under SmartMove® can create a job cell that will run without error. The dry contacts will interface with any piece of machinery for a no touch automation cell. 220 or 110 vac available- heavy, medium or light load belting available. Jog switch allows the operator to interrupt without disturbing the cycle time.
Adjustable Lane Dividers & End Stops
A CNC robot can easily perform the pick and place operation with a SmartMove® automated conveyor.  SmartMove® conveyor systems have different shapes and sizes. The robot picks the part from the lane divider after the CNC process finishes and places it on the lower unit. This allows for a 12 to 14 hour run without human intervention. Each unit has jog buttons for operator interrupt.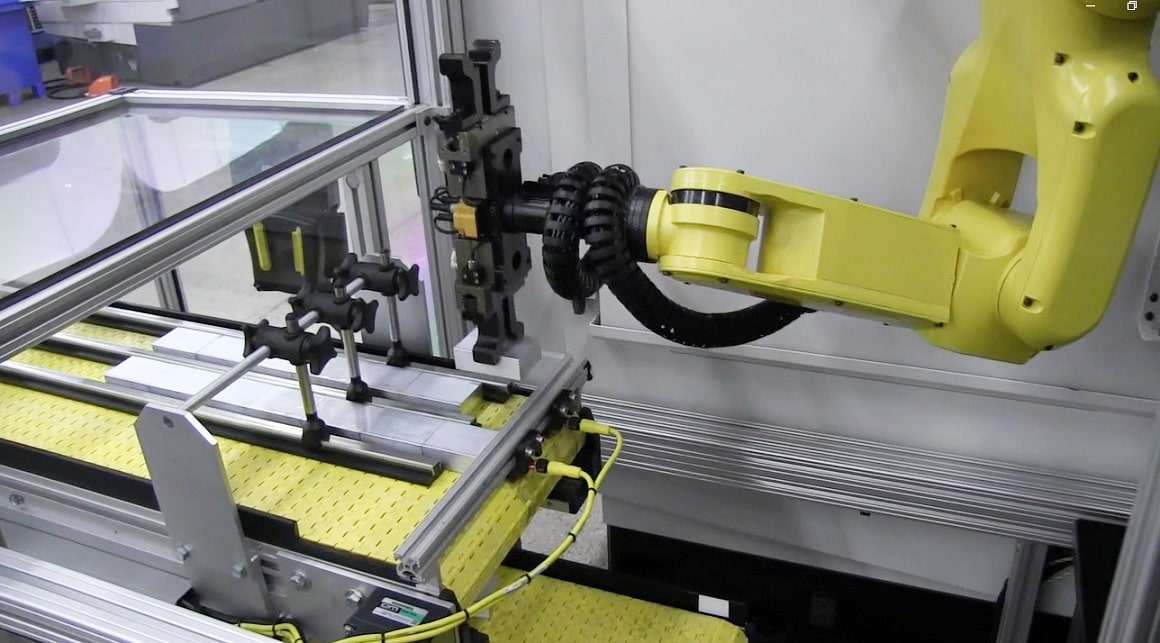 SmartMove® Conveyors can work with your robot for a "Lights-Out" operation. Just specify the dimensions and the number of lane dividers for our custom engineered smart conveyors and we will program them to interface seamlessly.
Call 1-800-581-2876 or click here to order your SmartMove® Conveyor system now.
​
Click here to see all conveyor system types manufactured by Smartmove®