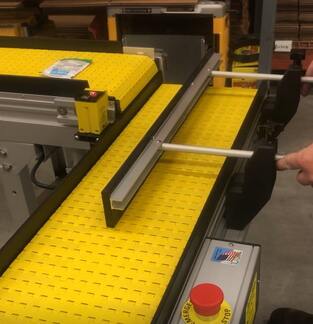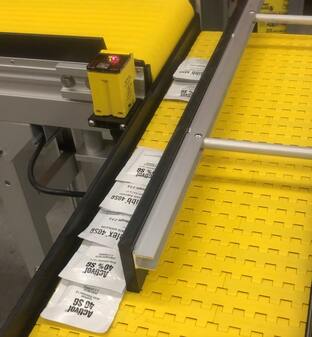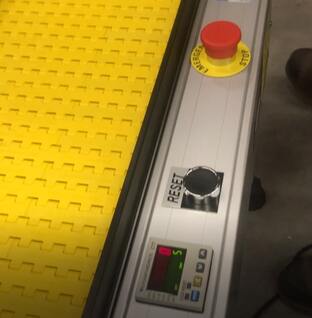 Count & Stack
Many industries need conveyor systems that count and stack items. This little SmartMove® Conveyor counts and shingles in order to be staged within the package. Packaging companies are using SmartMove® Conveyors to automate their work flow process due to social distancing and lack of labor. We've all realized lean manufacturing is where it's at. Let's have a counting conveyor do the work as some operators can't or get so bored the count is wrong. These reliable conveyors are the leader in the industry. This is why SmartMove® Conveyors are know as the best when interfacing with sealers, labeling machines and robots of all types.
Shuffle & Sort
​Each counting application must be looked at as special and unique. Counting, sorting and shuffling conveyors are what make SmartMove's little conveyors the leader in the material handling industry. The AMA Engineering Team uses SmartMove's standard parts to specialize each conveyor to automate your specific work flow processes.
Inline Queue & ​Batch Count
This conveyor system is used for counting batches of items for packaging. The system queues items inline into batches. The adjustable lane guide bracket easily accommodates packets of varying sizes. The counter can be programmed to batch any number of items. The infra red sensor stops the conveyor from running again until more incoming packets are detected. Counting conveyor systems eliminate costly errors like item miscounts. Smartmove® will custom engineer a conveyor that will batch count, shingle and singulate items.
Watch The "How To" Batch Count Video:
​Click here to see all conveyor system types manufactured by Smartmove®