Conveyor Systems Manufacturer goes Green using 100% Solar Power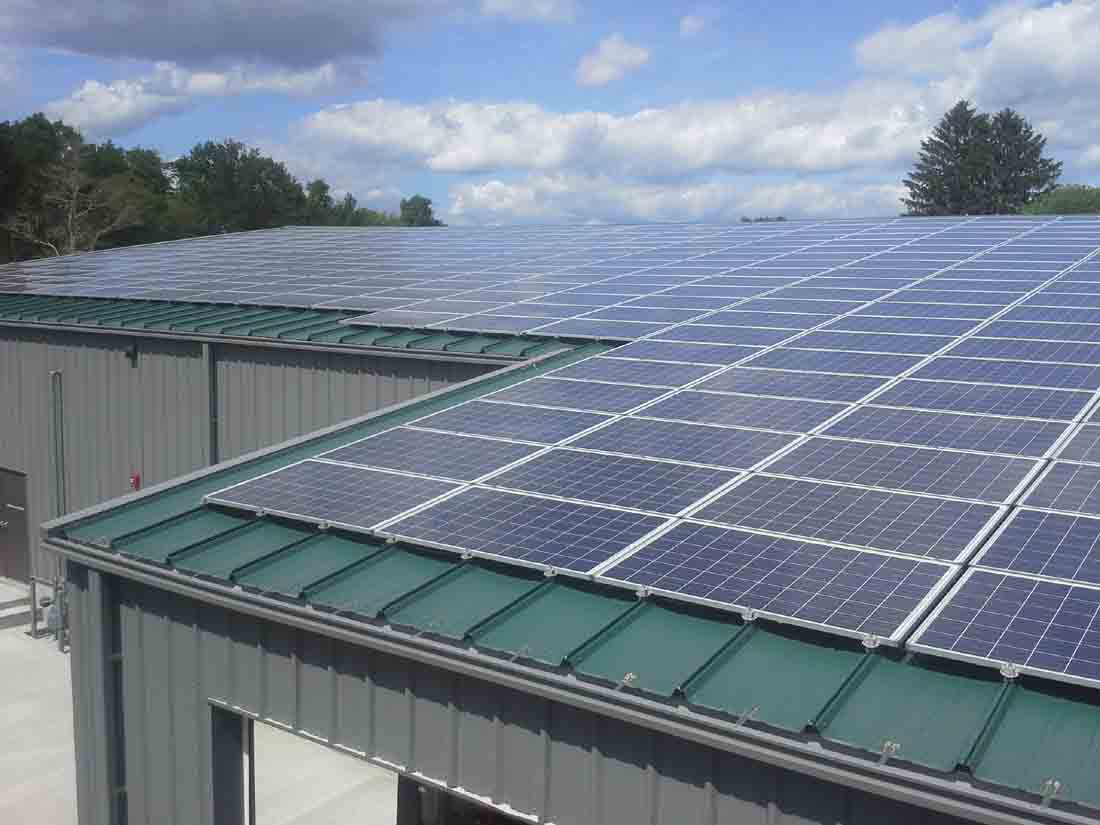 SmartMove's new corporate headquarters is now 100% solar powered making the company an industry leader in environmentally responsible engineering. Another "Smart Move" for the manufacturer of energy efficient conveyor systems.
PRLog (Press Release) – Jun. 23, 2014 – WESTPORT, Mass. — Westport, MA – Photovoltaic systems are now powering AMA Engineering
SmartMove, LLC's new world headquarters. Green building strategies optimize energy usage and resource efficiency as Solar is versatile, structurally stable, customizable and a responsible environmental choice.AMA Engineering-
SmartMove Conveyor, LLC is living green and efficient similar to the
conveyor systems
they manufacture, as efficient, quiet and safe conveying is SmartMove's mission statement. SmartMove's new green world headquarters is comfortable, modern and located in beautiful Westport, Massachusetts making this move their smartest yet. Paula Wright, PhD Engineering Consultant needed to increase production lines without increasing cost. The lean manufacturing operation now creates more than enough power for its modern facility. "Our Production team needed more space to run lines and increase machine shop operations. We needed to make a move" Paula explained. The facility is large enough yet very cost effective, just like our SmartMove
Conveyors
. The units consume only 25 watts of power and are extremely reliable.
Pharmaceutical Conveyors – Reduce Operating Costs and Improve Efficiency
Therigy LLC, a leading pharmaceutical industry consulting company, recommends custom manufactured, modular plug and play conveyor systems from SmartMove Conveyors.
Online PR News – 01-May-2014 –Therigy LLC, a leading pharmaceutical industry consulting company, recommends custom manufactured, modular plug and play conveyor systems from SmartMove Conveyors.
Dino Martino, RPh, Senior Vice President of Operations at Therigy. LLC discussed his experience with Paula Wright, National Sales Director of SmartMove Conveyor, LLC.
"By incorporating SmartMove conveyance systems in our designs, I have been able to provide solutions for mid-sized specialty pharmacy operations that need a way to handle increased volume as they grow. When certain automation systems are not yet warranted or are out of reach from a financial perspective, SmartMove has been able to deliver opportunities that my clients thought would not be possible. These sophisticated, well made, and affordable options have been a fantastic feature to the operations that we design; they are finding their way into facilities that didn't consider automation because they believed it was price prohibitive. The team at SmartMove have worked very hard with me on a number of occasions to customize solutions for even the most unique situations; they have been great to work with".
For example, when Therigy client(s) want to move their product from pharmacy work stations to a receiving package area, Martino typically recommends a long line conveyor system with E-stops on each end. "SmartMove Conveyors are great for applications where the pharmacist is working on the line", said Dino Martino.
SmartMove Conveyors Offers Low Cost Modular Wash Down Conveyor for Food Packaging Handlers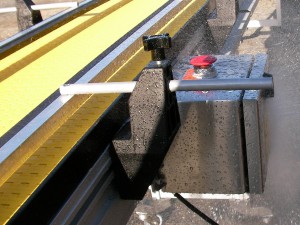 Westport, MA – SmartMove Conveyors is now offering low cost modular conveyors suitable for food packaging handlers. Belts are available to meet a wide range of FDA and USDA approvals for numerous applications, including direct food contact and high risk processing.
These conveyors feature:
All stainless hardware, bearings and casters
An anodized aluminum frame with UHMW side rails
No rollers, the belt glides on the UHMW
A variable speed motor that can move up to 350 pounds at speeds from 2 to 138 feet per minute
A motor that can be washed down, and even power washed — Controls are dust-tight and water-tight (IP66), housed in a stainless unit
Ease of cleaning and rapid drying
Like all SmartMove Conveyors, the wash-down conveyors are modular, easy-to-assemble, safe, and virtually maintenance-free. Conveyors are available in lengths from 2 to 50 feet with a single high-efficiency motor that uses 40-90 Watts. Widths range from 6 to 48 inches in 3-inch increments. Multiple lane and multiple level configurations are available. Controls can be added to automate processes. Casters allow for portability, and the conveyor operates on standard 110V electricity.
More information may be found on the company website, at https://4smartmove.com, or by calling (800) 581-2876.
SmartMove Conveyors is a division of AMA Engineering; both are located in Westport, MA. They have been manufacturing modular conveyor systems since 1994.
SmartMove Conveyor Merge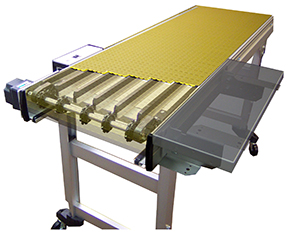 A Smart Move In The Right Direction – July 2009
We are proud to announce the merger of SmartMove Conveyor and AMA Engineering. We will still be providing the same individualized customer care with very new innovative ideas to assist you with your production needs. SmartMove Conveyor is the leader in quiet, energy efficient, user friendly, safe, reliable conveyors, while AMA Engineering specializes in custom automation.
We Make it Simple: Whether you need a simple off-the-shelf conveyor or a complex system, call us or send us a drawing or sketch and our sales technicians will provide a cost effective solution for your project with a quick turnaround.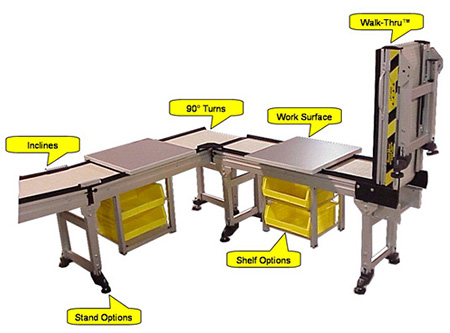 Energy Efficient: Reduce your energy cost. Uses a Max 90w and a minimum of 25w.
Plug and Play: Reduce Setup time with our modular plug and play design. 110 volt-115 volt, standard outlet.
Quiet: Use in a office environment without the traditional conveyor noise.
Speed Control: All  SmartMove Conveyers come  standard with a  variable speed drive.
Safe: Snap link belting protects workers
Reliable: SmartMove Conveyers will give years of trouble free service.
Static Dissipating: All SmartMove Conveyers come standard with static dissipating belting.
Quick Delivery: Normal delivery in less than two weeks. Need it quicker, ask about our expedited service.