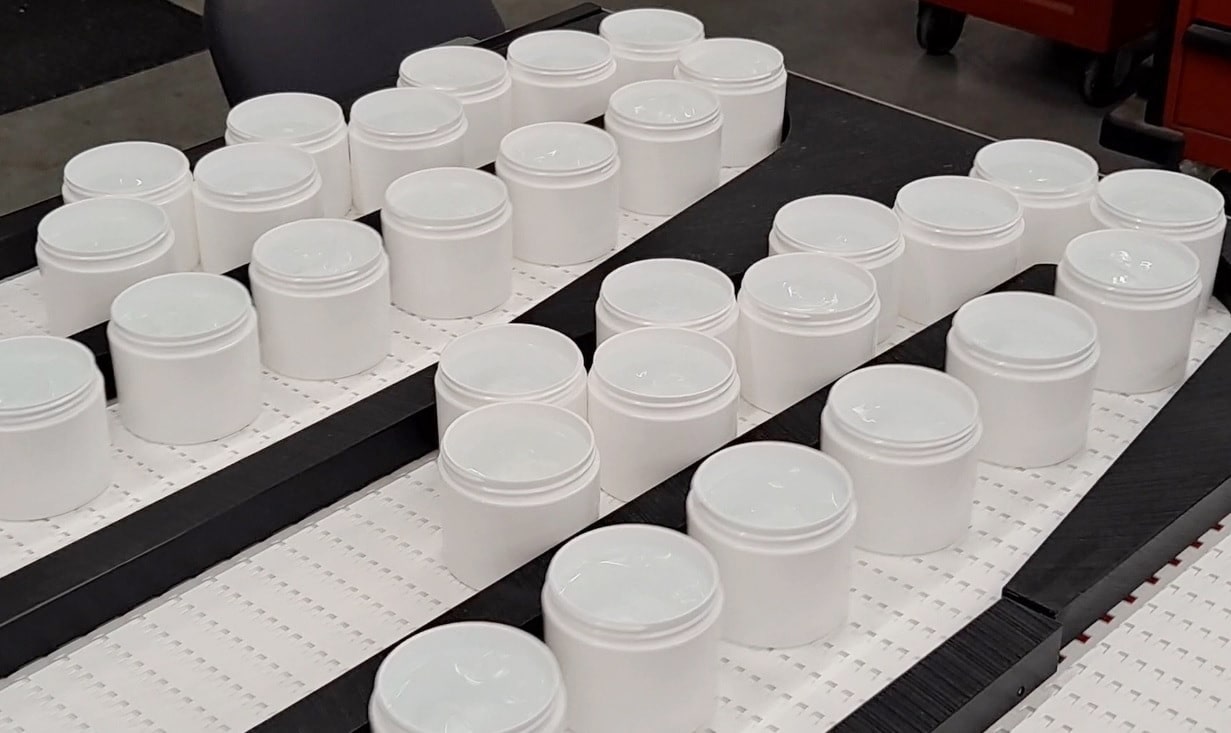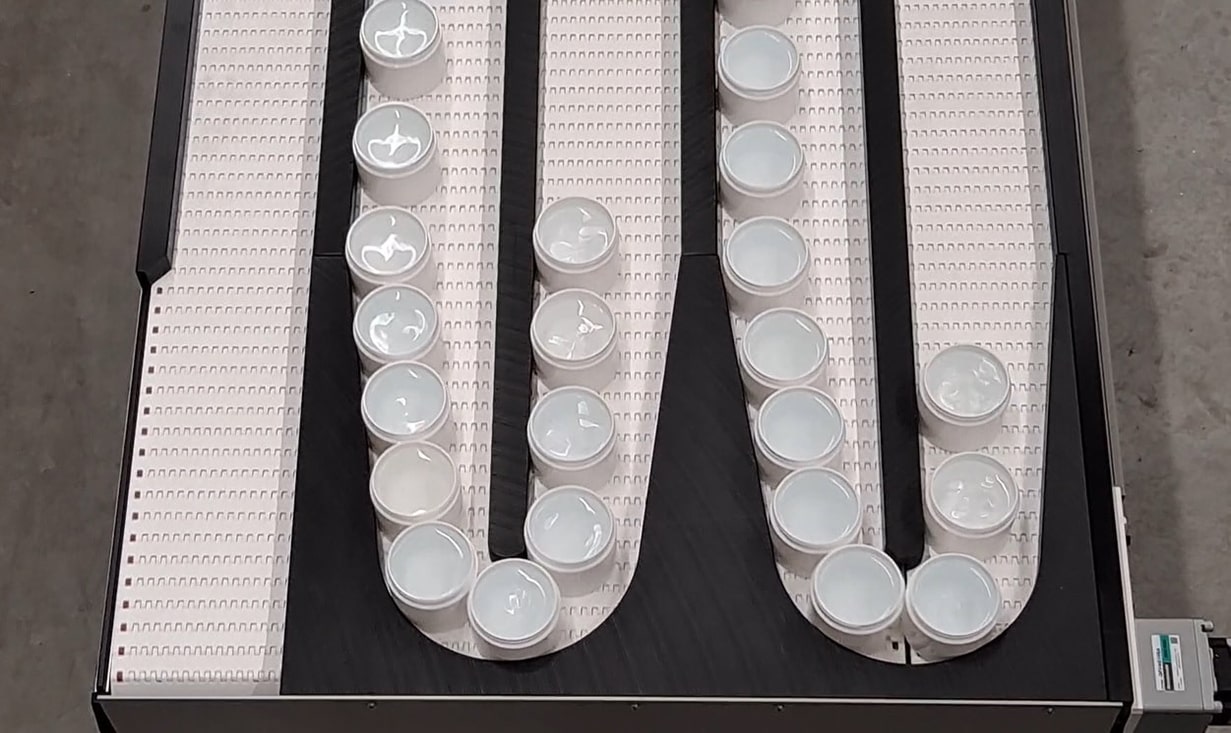 Carousel Conveyors are mostly used for smaller sized applications where floor space is limited and when you have several steps involved within the assembly process. Since it takes longer to go through the lanes, the cooling, drying or assembly is therefore not taking up table space for the next process to take place, while the application continues to circulate. Carousel Conveyors continue the flow while items are being assembled, dryed or cooled. ​Carousel Conveyors are also called Accumulation Conveyors because the product accumulates as it circulates. This process is particularly helpful when assembly does not have to be done immediately and can be completed in stages. The stage of assembly or the wait/cue is the accumulation.
CIRCULATING HEMP INDUSTRY CONVEYOR
During this particular assembly process, if the unit is 30′ long such as with this Hemp Industry Conveyor, operators have the ability to work on the same part but keep a 30′ distance between them. The longer the line the more distance between operators. In this case only 2 operators are needed because the hemp salve product circulates and comes back to the infeed positions.
When using a smaller Carousel Conveyor for the accumulation process,  the operators can let the product circulate until the product and operator are ready to commence final packaging. Productivity is gained in that the operators do not have to stand and wait for the competition of the assembly, they can complete other tasks then eventually come back to the accumulated product for collection. ​
Long Line Conveyors, Little Conveyors, Pharmacy Conveyors, Clean Room Conveyors, Hemp Conveyors, Packaging Conveyors & Gate Conveyors can all be set up as an Accumulation Line. No one knows your process better than you. Buy direct… discuss your process needs with a SmartMove® Conveyors sales consultant today. Call 1-800-581-2876 or click here to order your SmartMove® Conveyor system now.
Click here to see all conveyor system types manufactured by Smartmove® ​​