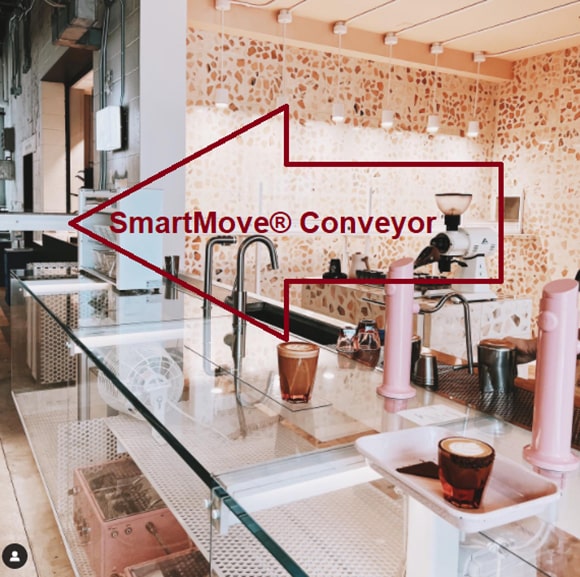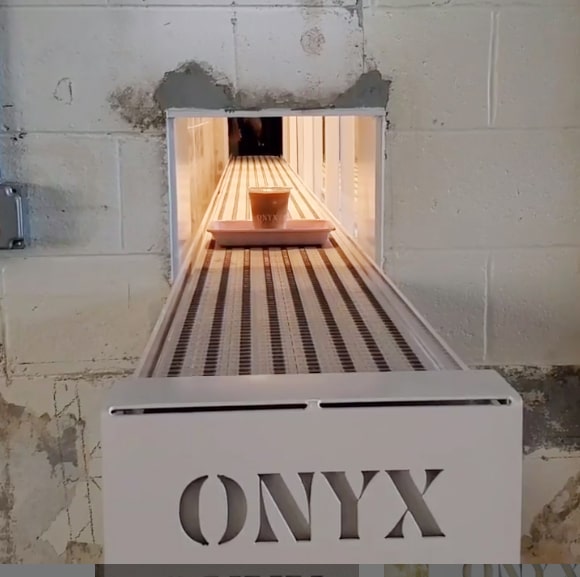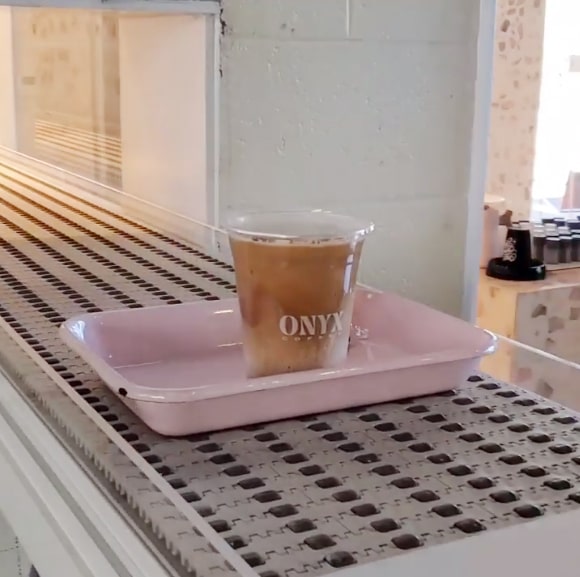 Coffee House Conveyor
SmartMove's specialty conveyors were built for custom applications. This Arkansas USA coffee house uses the SmartMove® Conveyor as a food and beverage delivery system to it's Onyx Coffee customers. The custom side frames are anodized to match the designer's decor. The coffee colored belting creates an attractive conveyance while the product rolls to the enthusiastic customer and accumulates with the other orders without a spill. The idea seems cafeteria like but is by far the most ingenious solution with a modern flare for the bouchie cafe'. If you're looking for a unique design for your coffee house or restaurant – that will stand out beyond your competition, look no further than SmartMoves "Accumulation Conveyor".
Watch This Food & Beverage Conveyor System In Action:
No Spill On Accumulation
SmartMove's long line,
food accumulation conveyors
keeps the orders coming with a smooth ride with no spills for an easy pack out solution. The
conveyor manufacturer
created this custom conveyor for one of the most pristine coffee labs in the country. This assembly line conveyor is like no other. The little conveyor is quiet, efficient and doesn't call out sick.
---