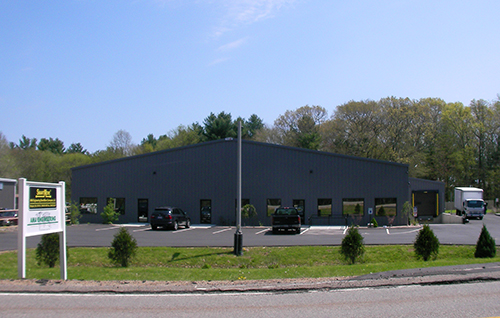 The SmartMove® Conveyor was created by PRECISION HANDLING DEVICES, INC., the world's leading manufacturer of paper handling devices for the printing industry. (If you've ever owned a printer, chances are it had a PHD paper-handling device in it.)
In 1992, PHD turned its focus toward the material handling industry and recognized the need for a safer, more reliable conveyor. By applying their engineering experience and expertise in paper handling devices, they were able to develop and patent a unique conveyor that operates with very little torque, thereby making it much safer than other conveyor systems. Since the first SmartMove® Conveyor in 1994, the company has continued to innovate by creating its own proprietary safety yellow ESD plastic belting that snaps together and is available with surface profiles like textured brush and full ribbing. Each year, more companies are turning to our safe, simple and reliable conveyors.
In order to better serve the custom solutions required in the material handling industry, SmartMove Conveyors was purchased by AMA Engineering, an industry leader in custom automation systems. SmartMove continues to offer safe, simple and reliable material handling conveyors, with the added benefit of custom-made modular components that meet a wider variety of material handling conveyor solutions.
Our goal is to provide safe, simple and universally modular conveyors. Our clients consider these systems to be the best material handling conveyors available today as they are (a) easy to install, (b) simple to operate and (c) last a very long time without any maintenance.
The team at 4SmartMove.com consists of automation and engineering specialists.