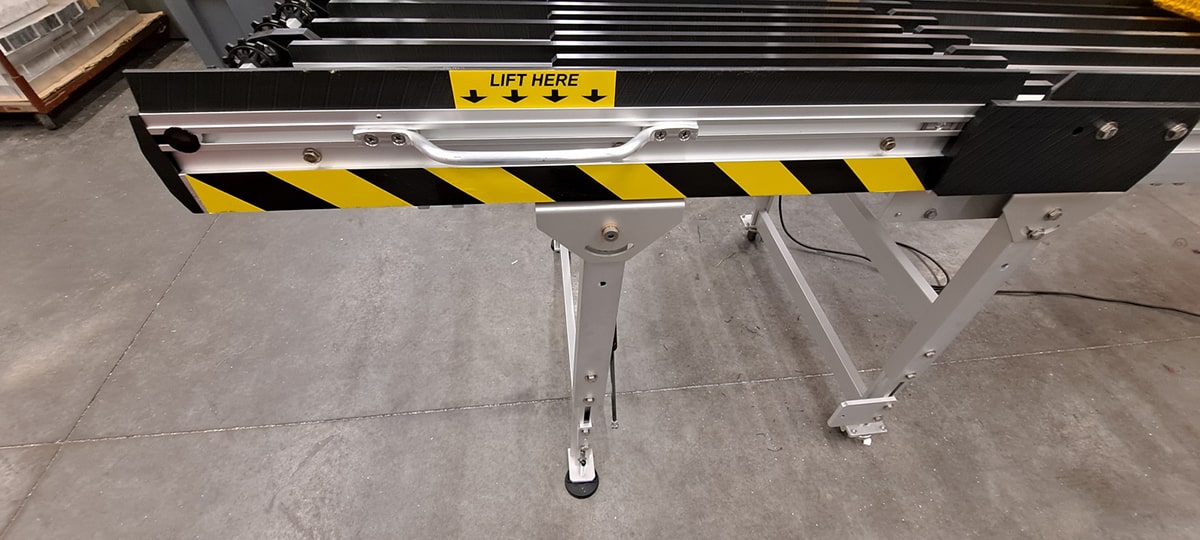 The Multi-Lane Long Line Conveyor has a Lift Gate so Pharm Techs will pass through easily. A two finger lift is all this Multi-Lane needs to lift the gate. While the gate is lifted the entire production line stops. No need to press stop buttons, easy access makes for continuous lean processing. The Multi-Lane brings empty totes in and full totes out. SmartMove® is the leader in Pharmaceutical Conveyors especially – long lines. ​
When one lane isn't enough, a Multi-Lane SmartMove® Conveyor is the only solution when space constrictions are an issue. SmartMove® will custom engineer a modular conveyor system for any application. Keep your product/production moving with a SmartMove® Modular Lift Gate Conveyor.​
Call 1-800-581-2876 or click here to order your SmartMove® Conveyor system now.
Click here to see all conveyor system types manufactured by Smartmove® ​​