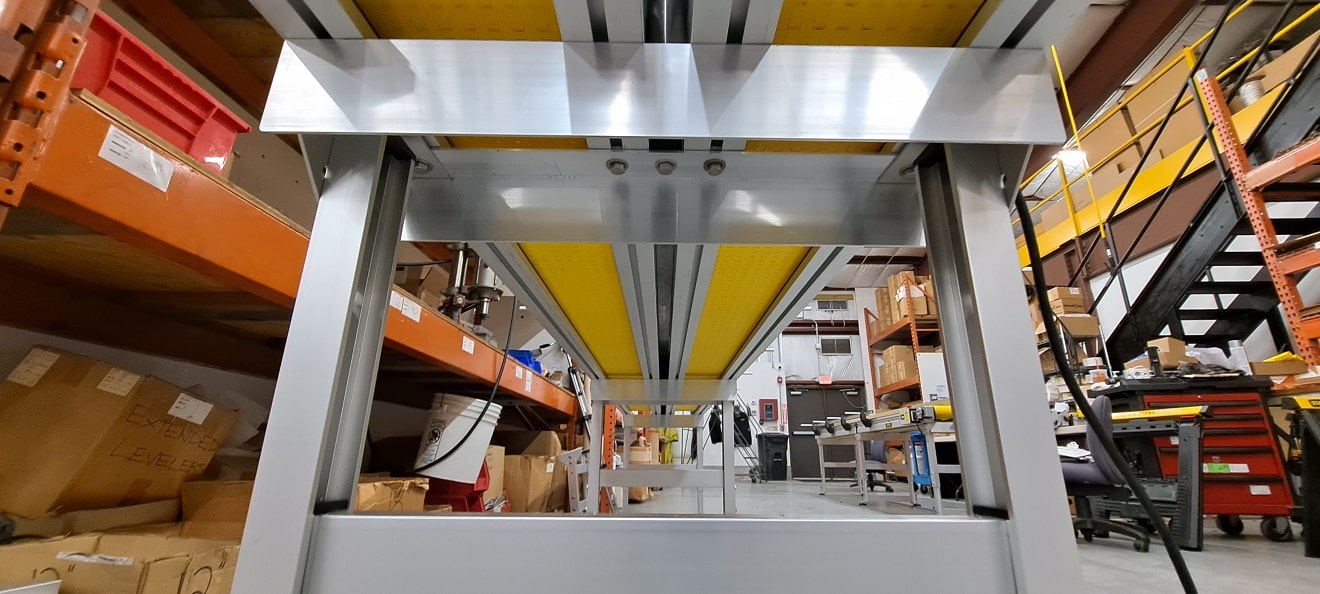 SmartMove® Conveyors Interface w/ Machinery
SmartMove® multi-lane conveyors can be driven by one motor or two with two different speeds. The units are also  reversible. The custom conveyor is used for a variety of applications. The ESD belting is used in the electronic industry as well as packaging. The large lane divider allows for two separate belts to interface with two robots doing different tasks. All SmartMove® Conveyors long line, short lines, multi-level or multi-lane can interface with most machinery. Indexing conveyors are no problem for SmartMove's unique design. The best conveyor and leader in the electronic conveyance application is SmartMove® Conveyor. ​
Adjustable Lane Dividers
Lane Divider kits with gantry system are commonly used for robot interface and are plug and play for the accumulation of an application. The lane dividers can be removed or added to keep items separated while accumulating.
Get ​SmartMove® Multi-Level Conveyors to automate your packaging and order fulfillment processes. Call: 800.581.2876 or click here to order your SmartMove® Conveyor system now.
Click here to see all conveyor system types manufactured by Smartmove® ​​