Counting and Singulating ​Conveyor Systems
​Multi Function Conveyors Increase Productivity
Counting and separating conveyors improve quality control dramatically by eliminating errors like costly miscounts that ship out excess items at your expense. Smartmove® Conveyors custom engineer the systems to count and singulate with additional optional functions.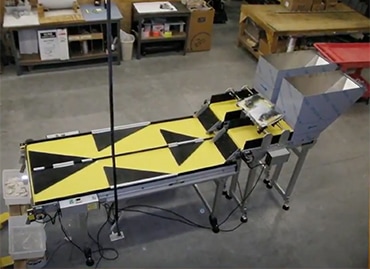 Adjustable Separation
Orientation Change
Automated Counting
Chicaning
Sorting
Photo Eye & Infra Red
Indexing
Packaging Line
Stack, Flip
Shingling
Bump Turn Packaging
Lane Switching
Upending
Incline or Decline
Accumulation
Multi Level ​
​SmartMove's Material handling conveyor systems index and queue items inline into batches to then be counted and stacked directly into packaging. Variable speed motors facilitate exact timing, while photo eye sensors allow for exact counts needed for higher speed operations. Chutes, guides and all other accessories are provided with all of our modular systems.
Our modular conveyors feature snap link plastic chain belting which is easy to maintain, extremely durable, washable and sanitary. When you receive your new, custom engineered conveyor system, you can unpack it and plug into a standard wall outlet. System assembly is minimal and so simple it will not require technicians.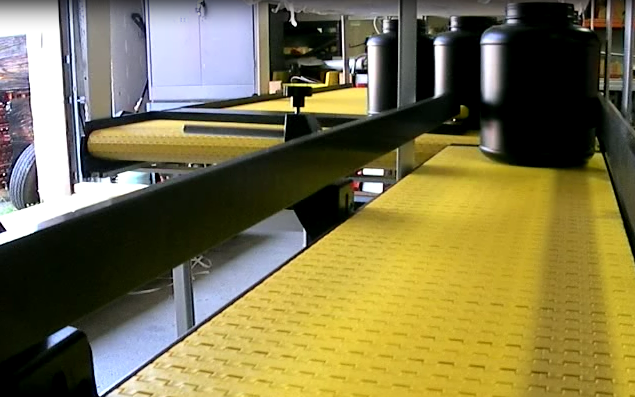 Photos of Counting / Singulating Conveyors
Videos of Counting / Singulating Conveyors

CLICK HERE to "Spec Out" a custom conveyor system. Built to order & shipped out fast.