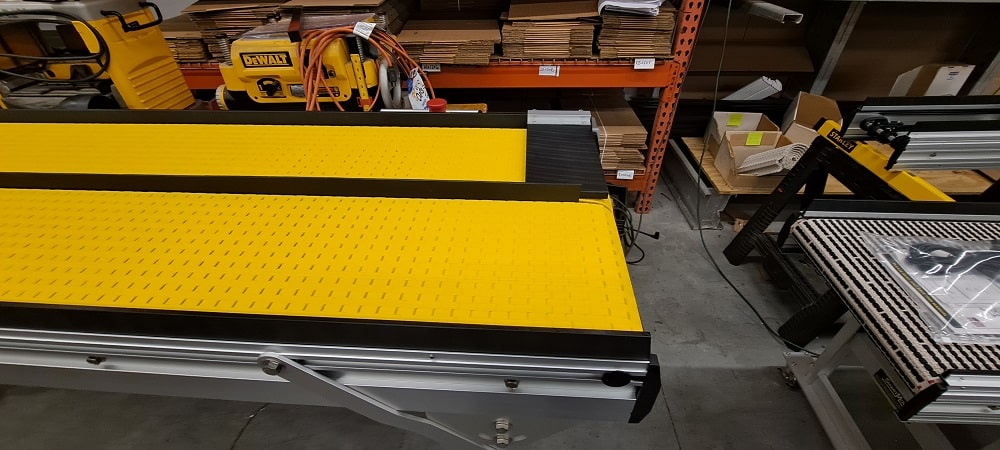 Carousel (Circulating) Conveyors come in all shapes and sizes and are used for accumulation while the process is being completed. The multi-lane conveyor comes in a variety of widths. Why the carousel?  If all the assembly isn't completed the first time around the second operator will complete it the next time around. Many industries use the conveyor with a robot and interface the controls for indexing. SmartMove® Carousels run forward and in reverse so this particular carousel with half end stops can be converted. The conveyor can convey the product around in a circular pattern or stop at the end of the track with an end stop plate. The motors can run in opposite directions or in the same direction. SmartMove® is the leader and original designer of the multi-lane conveyor-two separate lanes in one frame. Each lane does not need to be the same width. Multi-Lane Conveyors are just that – multiple lanes within one frame.

Watch this SmartMove® Carousel Conveyor in action:
Get a ​SmartMove® Carousel Conveyor to automate your work flow processes.
Call: 800.581.2876 or click here to order your SmartMove® Conveyor system now.
Click here to see all conveyor system types manufactured by Smartmove® ​​