SmartMove®'s long line pharmacy conveyors increase production for fulfillment centers. The ESD-FDA approved belting is made of a polypropylene teflon blend so the totes can accumulate while the belt continues to run smoothly. The 110 or 220 VAC single phase motors are more efficient than any other conveyor on the market today. Making 90 degree turns is no challenge for the little conveyors. Medical, food and drug, electronics or packaging are all applications best utilized by the clean, efficient, smart system. Notice the custom end stop especially made for large tote accumulation.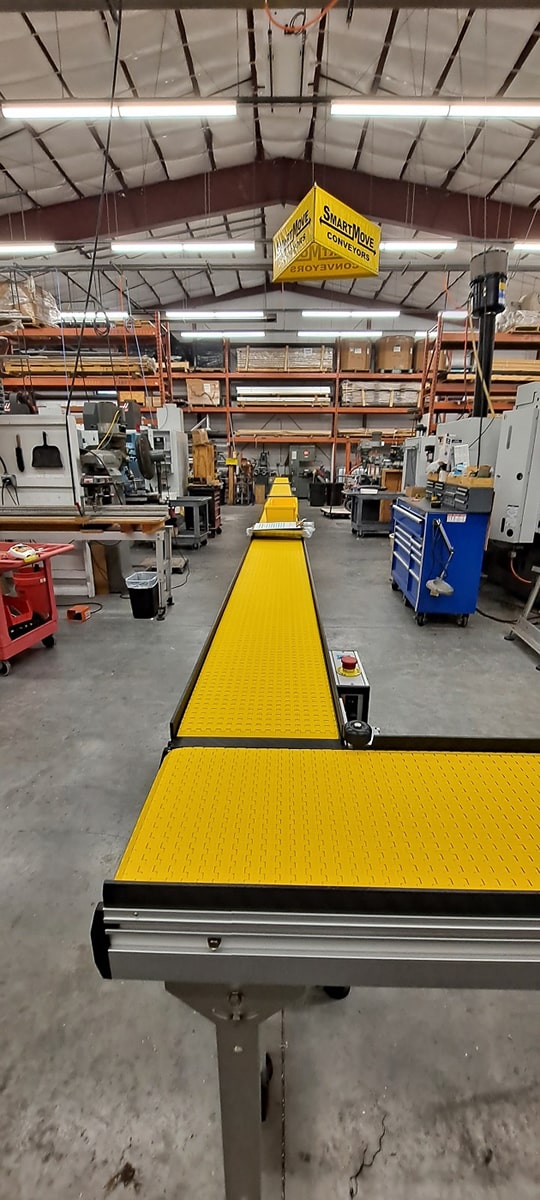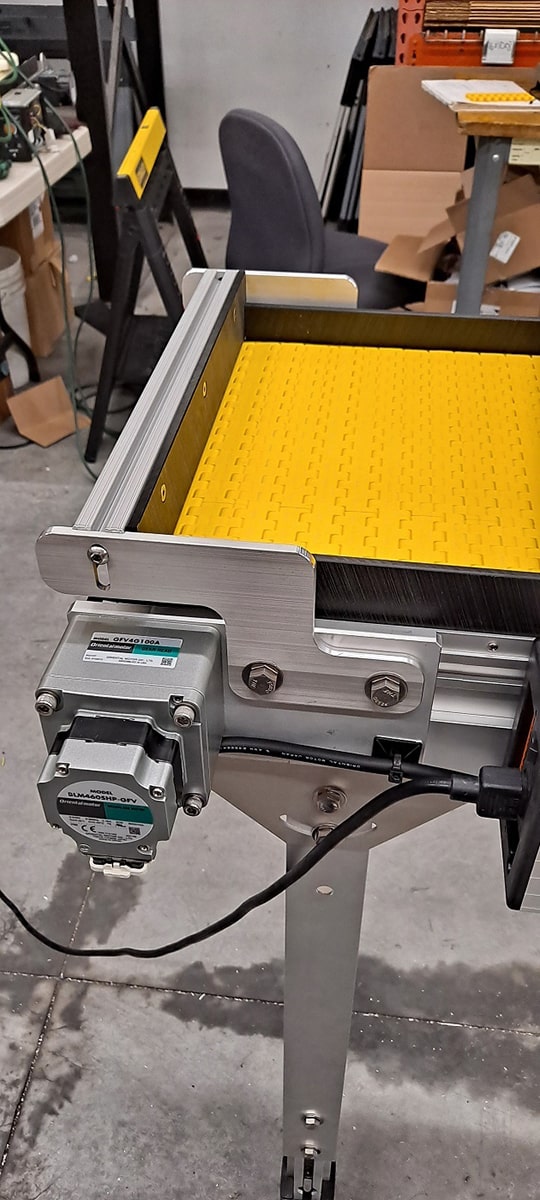 Watch this SmartMove® long line accumulation conveyor in action:
Get a ​SmartMove® order fulfillment conveyor system to automate your work flow processes.
Call: 800.581.2876 or click here to order your SmartMove® Conveyor system now.
Click here to see all conveyor system types manufactured by Smartmove® ​​