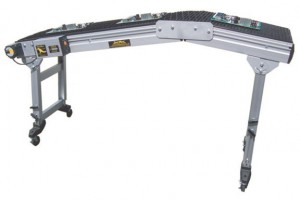 The SmartMove Humpback Conveyor is specifically designed to handle hot circuit boards exiting from wave solder machines. Belt is static dissipative and available with full surface ribs for increased cooling. Custom angles and elevations are available to meet your requirements for "drop-in" replacement of existing systems. Designed for maintenance free performance.
115 Volt AC motor driven chain belt conveyor with 3/8" high vertical flights on 3/4" centers
Variable speed control to match your exit speed
Static dissipative belting is custom molded with "snap-together" features
Belting's proprietary self-lubricating additives virtually eliminate belt wear and
maintenance
Gradient Cooling Hood available to speed cooling process
Click here to download the Gradient Cooler Page PDF.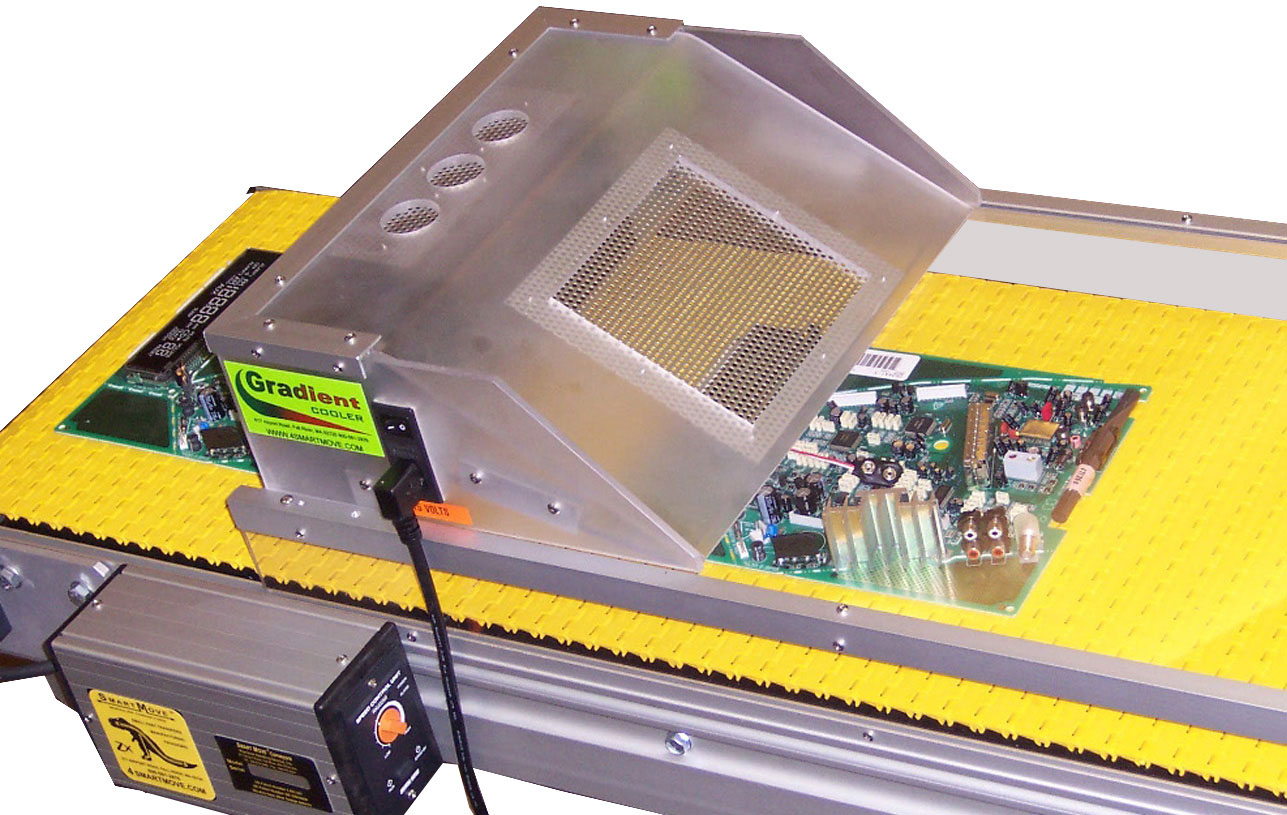 Photos of Wave Solder Exit / Gradient Coolers
Videos of Wave Solder Exit / Gradient Coolers
Want to order?
Get started with our information packet.
Info Pack contains:
Contact information
Specifications needed to order
Product drawing
Product pictures

CLICK HERE to "Spec Out" a custom conveyor system. Built to order & shipped out fast.