Accumulation Conveyors VS Carousel Conveyors
Both accomplish the same task. The difference is your application and steps within your process.
Accumulation Conveyors are also used when a heavy load needs to be stacked on the long lines. Most frequently these clean conveyors are used as Medical Cannabis Conveyors or Hemp Conveyors. This belt has minimal back pressure from the load due to the rollers (seen in video) decreasing any pinch points. Many facilities use this for a faster assembly process for heavy applications on Long- Lines, Pharmaceutical Fulfillment or Packaging lines.
Carousel Conveyors are mostly used for smaller sized applications (Little Conveyors) limited floor space and have several steps involved within the assembly process. Since it takes longer to go through the lanes the cooling, drying or assembly is not taking up table space for the next process to take place. The application continues to circulate. SmartMove® long lines can handle 5 -6 separate lanes if necessary for your application's process. The same lane configuration can be used on Little Conveyors. SmartMove® Conveyors offer high temp, low temp, ESD, UV, cooling belt, high friction, roller top belting- belt surfaces offered in 3″ increments- 3″,6″,9″,12″,15″, Etc. SmartMove® Conveyor is the leader in the Modular Conveyor Belt industry and the Best Conveyor System offered of its kind on the market today.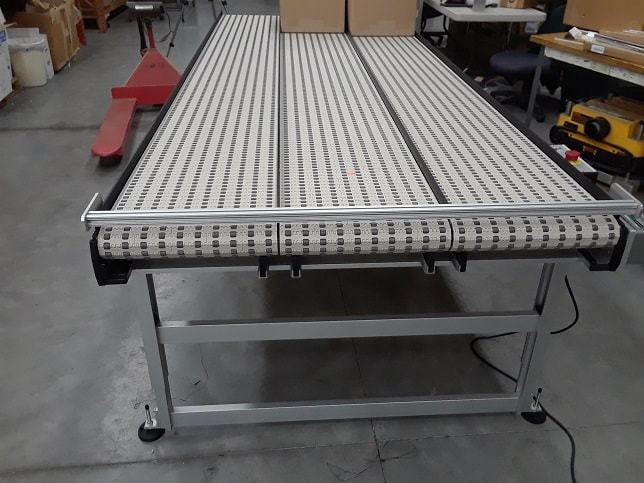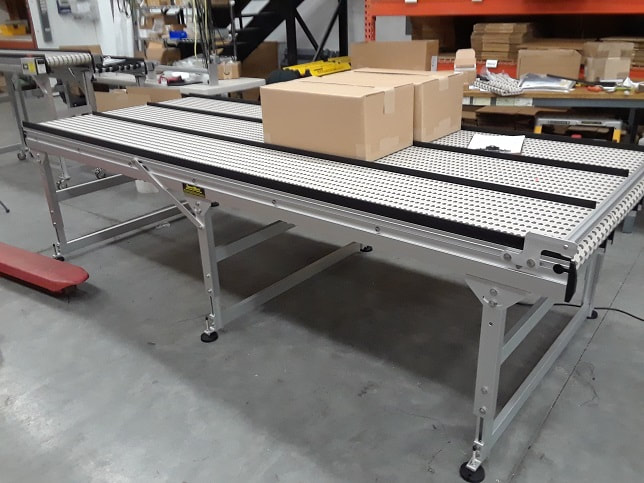 Accumulation Conveyor For Work Production Distancing
During this Covid-19 crisis all facilities are struggling with labor. Decrease your labor cost and increase your production line. Stay in operation by keeping employees safe with work environment and production line distancing.  Accumulation Conveyors come in many colors and sizes but most of all for a variety of applications. Roller Top Accumulation for those items or processes that will need accumulating for inspection or assembly. The free spinning rollers decrease the back pressure of heavy items and decrease  chance of pinch points between your items.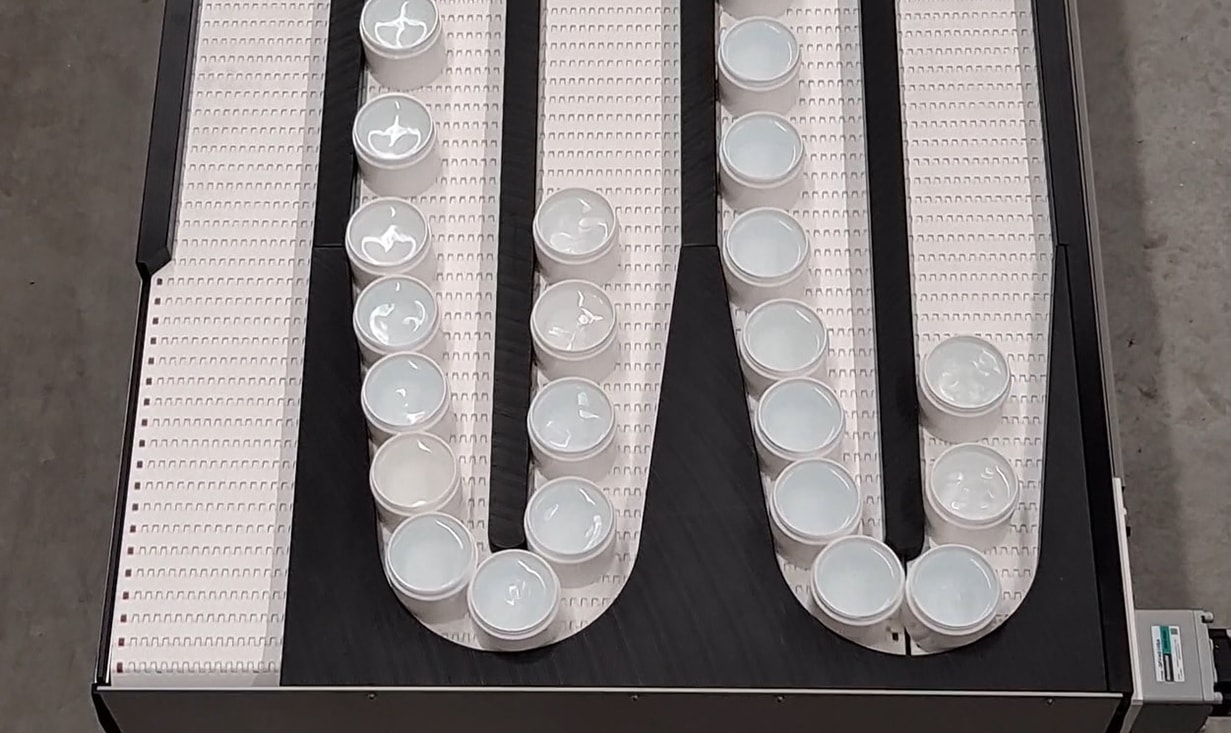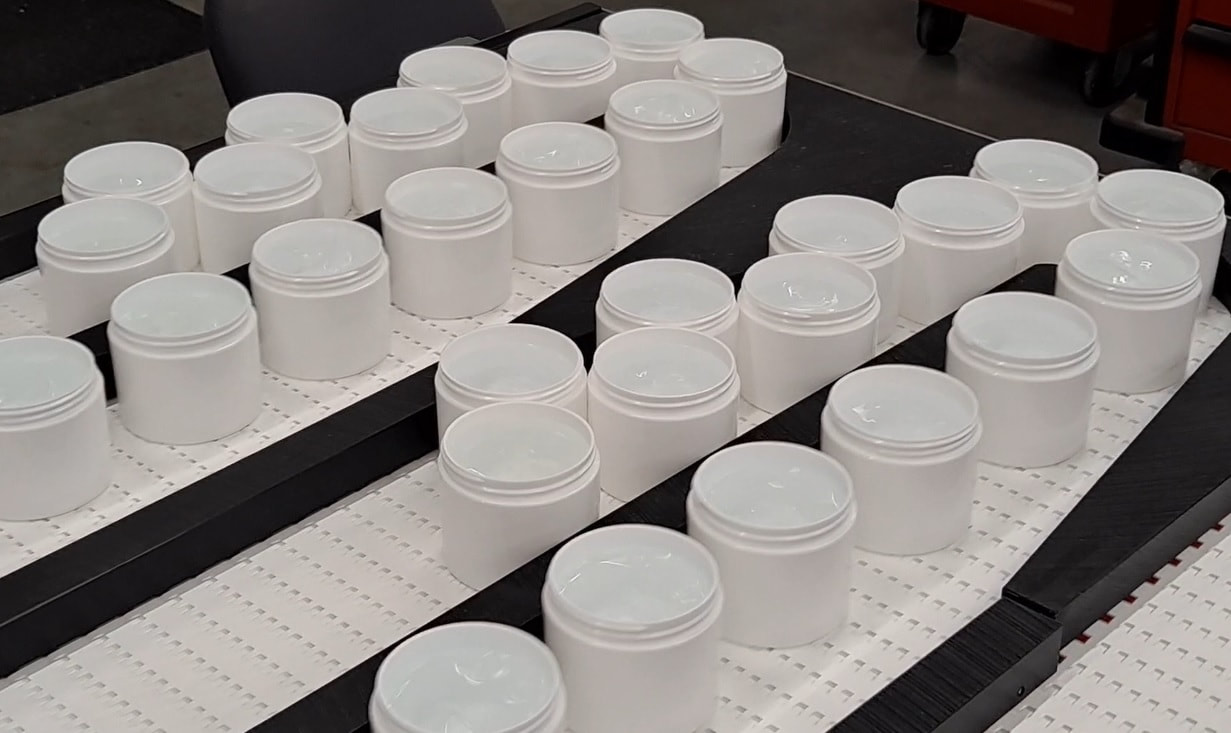 Circulating Carousel Conveyor
Carousel Conveyors are used for a similar process. They continue the flow while being assembled, drying or cooling. ​Carousel Conveyors are called Accumulation Conveyors because the product accumulates as it circulates. The assembly does not have to be done immediately & it can be completed in stages. The stages of assembly or the wait/cue is the accumulation. During this particular assembly process if the unit is 30′ long such as this Hemp Conveyor, operators have the ability to work on the same part but keep a 30′ distance between them. The longer the line the more distance between operators. In this case only 2 operators are needed because the product circulates and comes back to the infeed positions. Social Distancing at its best.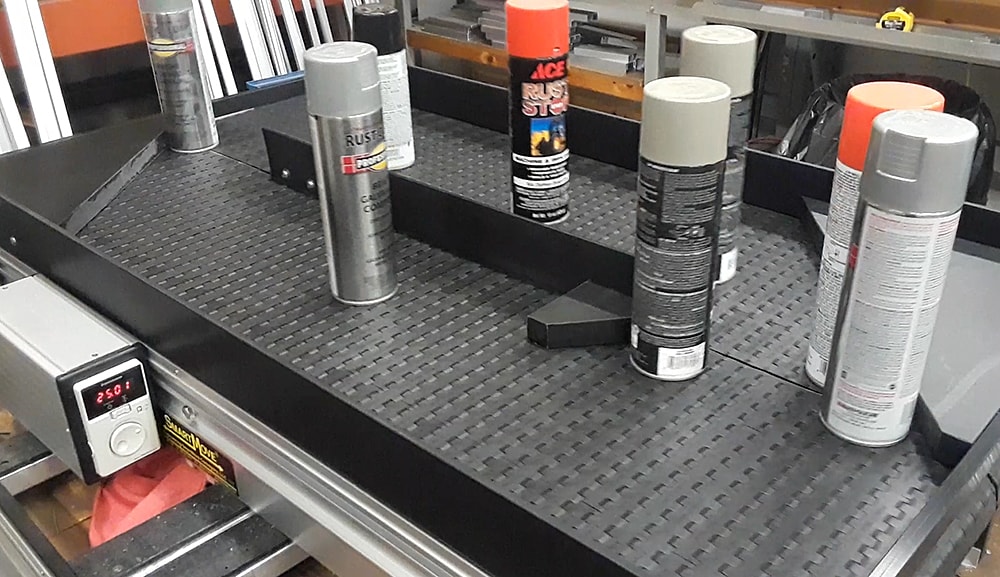 When using a smaller Carousel Conveyor for accumulation the operators can let the product circulate until the product & operator is ready for the final packaging. Social Distancing in this case is that the operators do not have to stand and wait for the competition of the assembly, they can complete other tasks then eventually come back to the product for collection. ​
Long Line Conveyors, little Conveyors, Pharmacy Conveyors, Clean Room Conveyors, Hemp Conveyors, Packaging Conveyors & Gate Conveyors can all be set up as an Accumulation Line. No one knows your process better than you. Buy direct.. discuss your process needs with a SmartMove® Conveyors sales consultant today.
Call 1-800-581-2876 or click here to order your SmartMove® Conveyor system now.
Click here to see all conveyor system types manufactured by Smartmove® ​