Everything old is new again. This Humpback Wave Solder Exit Conveyor is everything you need for your soldering machine. Circuit boards can cool on the ESD (electrostatic dissipative) ribbed belting while being queued, as the custom molded SmartMove® snap-link belting handles hot boards without incurring heat damage.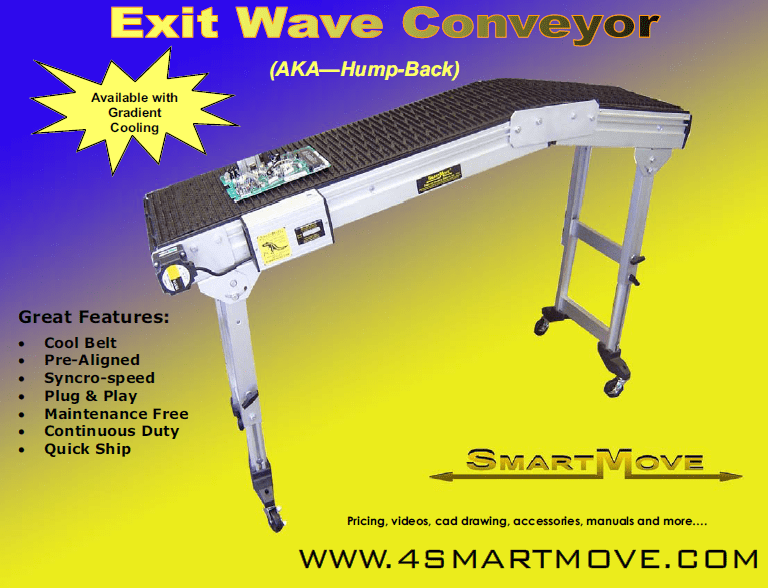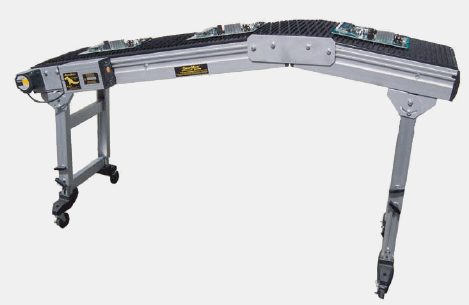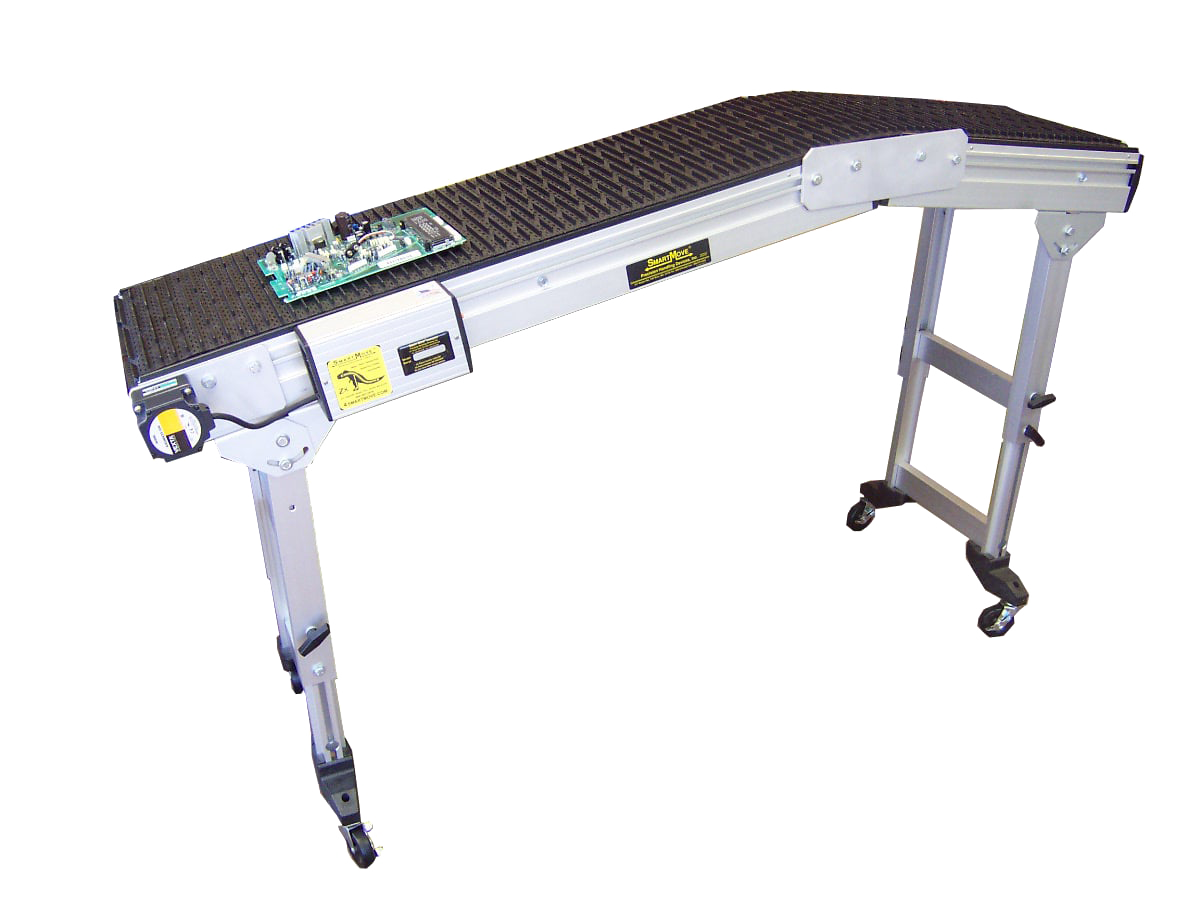 Wave Solder Exit Conveyor Features:
Humpback profile conveyor matches angle height and speed to gradually cool and transfer boards exiting wave solder machines.
Custom static heat dissipative ESD snap-link belting holds the boards above the belt to improve cooling.
Variable speed DC brushless motor
Incline angle matches output of wave solder equipment
Available in 6" to 30" wide (3" increments)
Conveyors are shipped fully assembled and ready to operate.
2 Year Warranty – Long Life
Our most popular size Hump-Back: 24" infeed and 62" discharge.
SmartMove also provides a brush belt conveyor that can be used to accumulate at end of the humpback.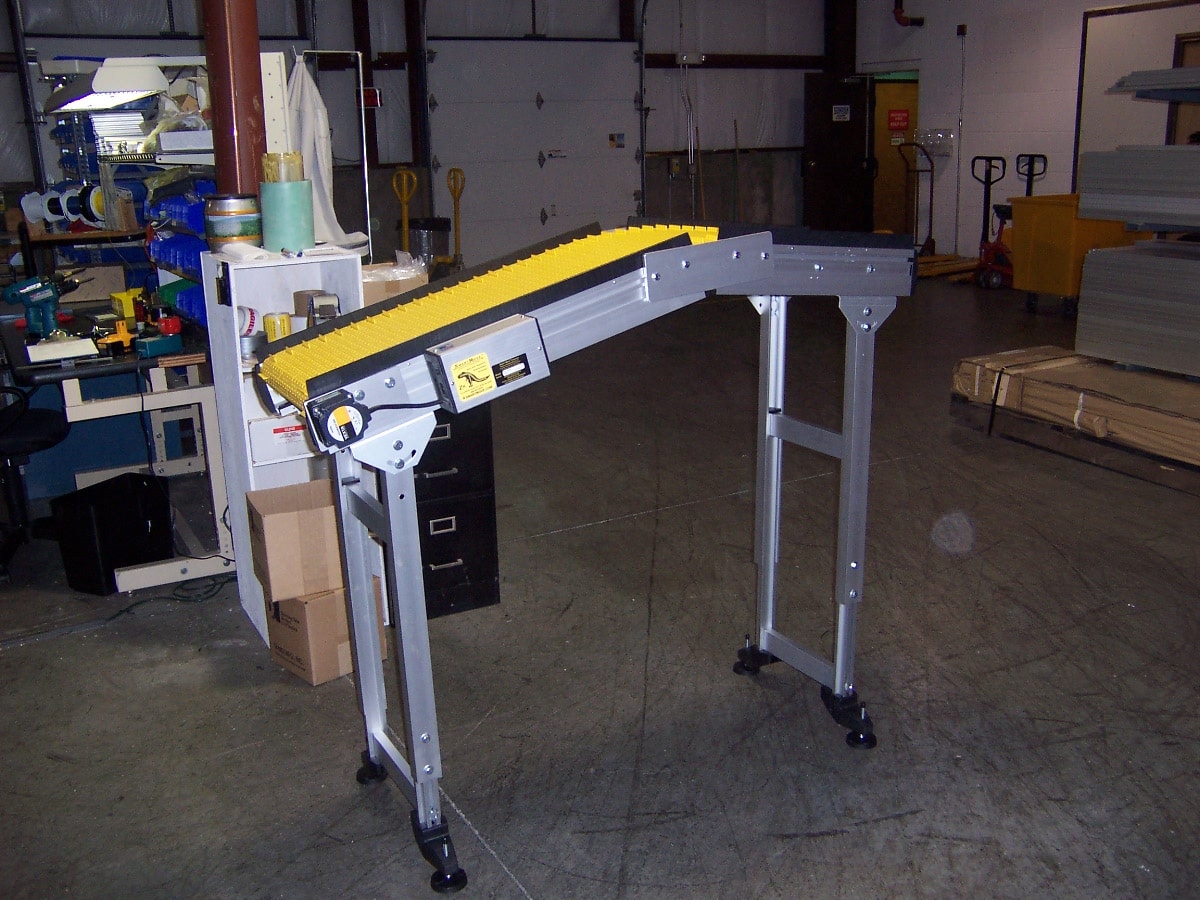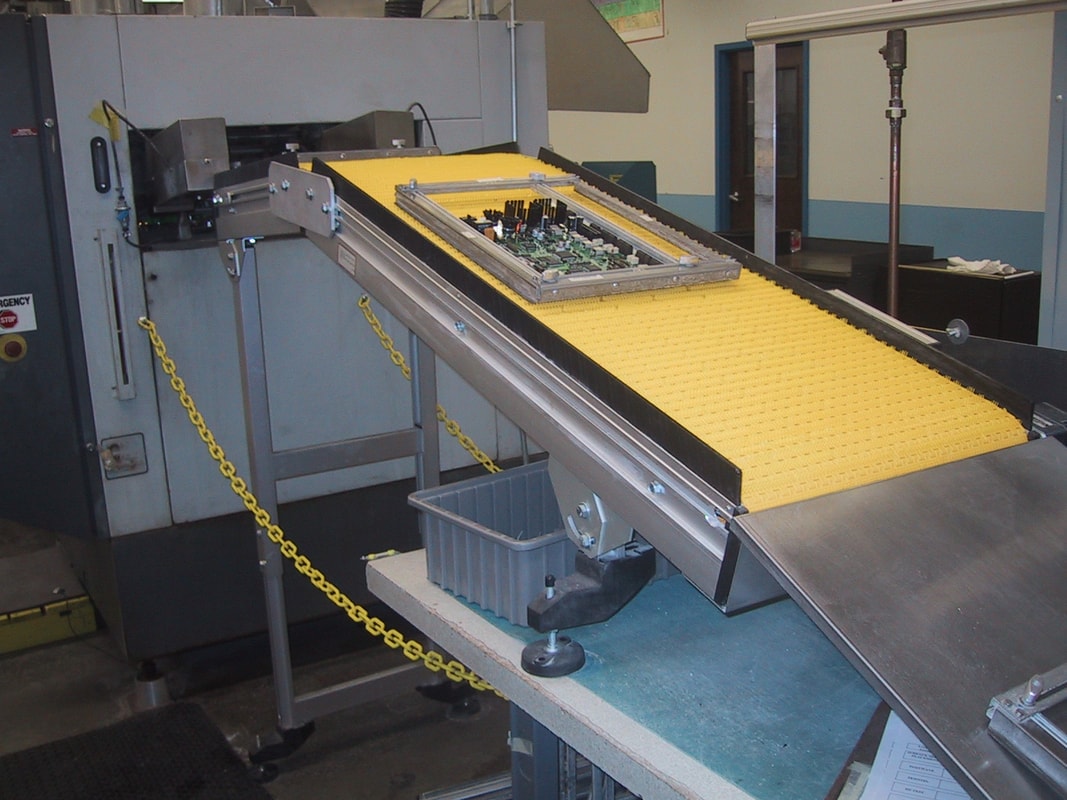 SmartMove® custom manufactures conveyors for many electronics industry companies worldwide. Expert engineers from AMA Engineering (our sister company – located on site) will work with your team to design a system to your exact requirements. ​Call 1-800-581-2876 or 
click here
 to order now.
​
Click here to see all conveyor system types manufactured by Smartmove®
.