CASE STUDY # 1 – FOOD COUNTING CONVEYOR:
Stainless Double Hopper with conveyor & settable unit counter.
PROJECT:
To create a conveyor that would sort, count and bag perogies, decreasing manual labor from 5 workers down to 2 workers while increasing production and decreasing miscounts in the food packaging process.
CHALLENGE:
To separate, count and bag perogies (food item)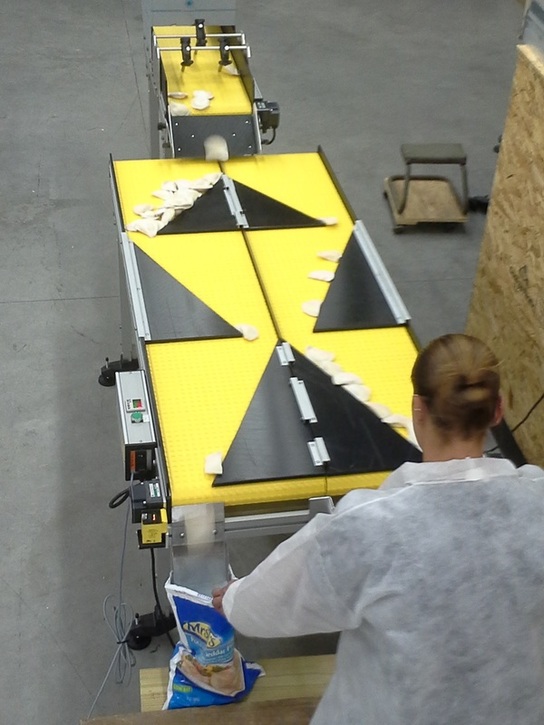 SOLUTION & RESULTS:
Custom stainless double hoppers attached to conveyors, first separating and then traveling through diverters, then separating again with double lanes. Each of the lanes were equipped with a unit counter. After a user settable count is reached, the conveyor stops and resets after the operator has the next bag in place.
The customer achieved labor cost reduction, increased productivity and more business via the ability to handle an expanded product line. And, was so pleased with the usability of the unit, he was able to take on more accounts to also package cinnamon buns.
VIDEO: