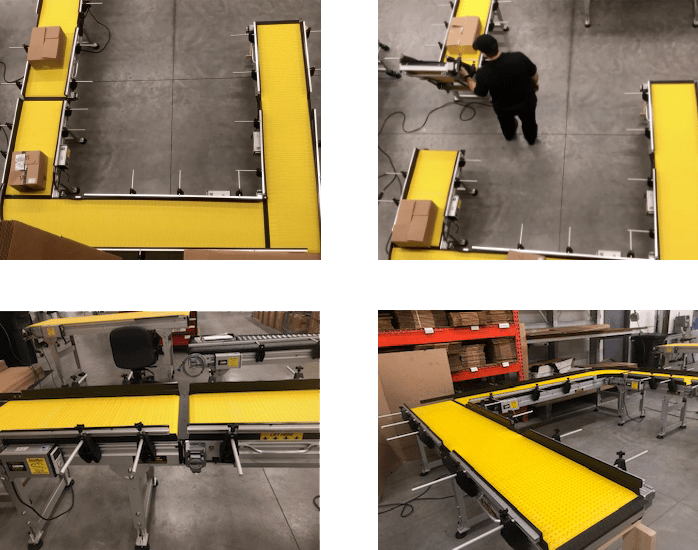 U shaped – 90 degree turn conveyors with gates allow for smooth transfer and easy access. Packages stop as the light weight conveyor is lifted up. The light weight conveyor resumes after the gate is placed back into position.
SmartMove® Conveyor  gates allow quick and easy walk-thru and can be added anywhere along a conveyor line. The gate acts as a drawbridge: when raised, the product stops at the end of the previous conveyor, and then continues again after the gate is closed.
Gate Conveyors allow you to gain access to equipment and floor space that is blocked by conventional conveyors. Let SmartMove® custom engineer a system to automate your work flow. Call 1-800-581-2876 or click here to order now.
​Click here to see all conveyor system types manufactured by Smartmove®