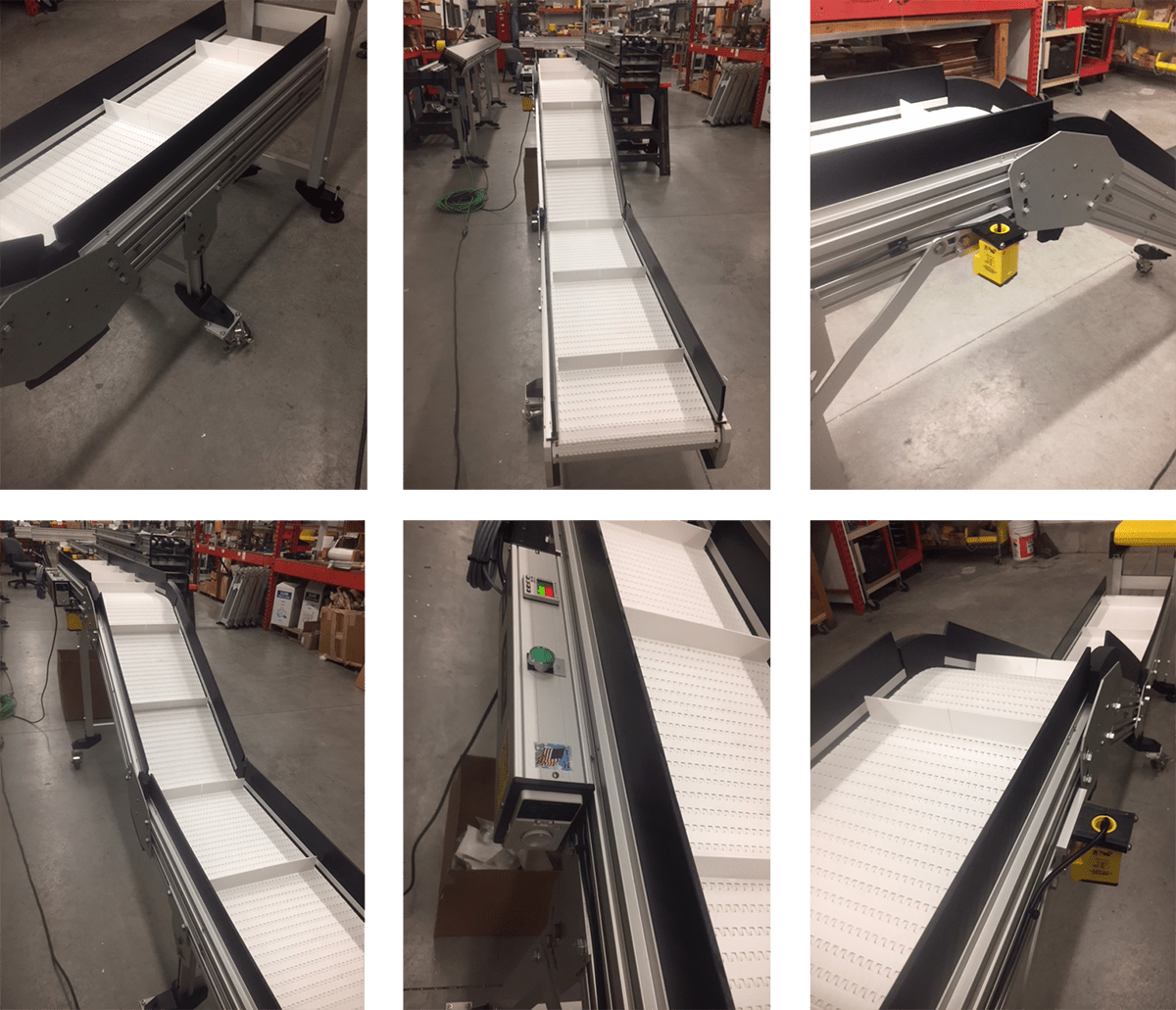 This batch counting up and over Z conveyor features an infeed that starts low, with the incline then moving up to the outfeed section at an ergonomic height. Flights keep the batches together while the set amount gets packaged. This Z frame design system performs many functions at once like counting, singulating and elevating. Items are carried without under belt sag, (Design eliminates under frame belt sag which improves safety by avoiding hands ever getting snagged). SmartMove® Z Conveyors feature belting riding inside aluminum frames supporting belting which eliminates this problem.
Easy to Order – Quick Shipment – Simple Installation –  Factory Direct Prices
Automation interface expertise is why SmartMove® engineered conveyors are the obvious choice over other conveyor companies. Call 800.581.2876 to order a custom manufactured conveyor system for your operation now.
Related Posts:
4smartmove.com/incline-conveyors-lzx/
4smartmove.com/up-over-conveyor/