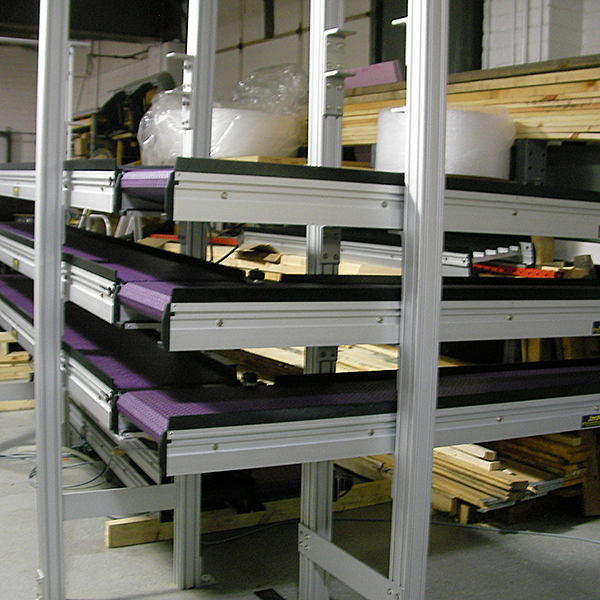 SmartMove® 90 degree turn conveyor systems can be customized to handle items of all sizes and shapes. Our conveyors can be configured with multiple levels to move products, packages, parts or items to the same place at the same speed at the same time. Operator can adjust speeds to accommodate work flow/assembly order and to vary timing as needed.
Custom Conveyor System Engineering
SmartMove® Conveyors manufactures plastic chain belt modular conveyor systems which are simple to operate, safe and easy to install as they are always shipped out plug & play ready. Each conveyor system is custom engineered in house by AMA Engineering. We work with your team to analyze work flow processes, so we can build your system to meet your exact needs.
Call SmartMove Conveyors at 1-800-581-2876 or click here to order a custom system made right here in the USA.
Easy to Order — Fast Shipment — Simple Installation – With Factory Direct Pricing
Call SmartMove® Conveyors at: 800.581.2876 or click here for a FAST QUOTE.
Related Posts:
4smartmove.com/90-degree-turn-packaging-conveyors/
4smartmove.com/90-degree-turn-conveyor-system-maintains-product-item-orientation/