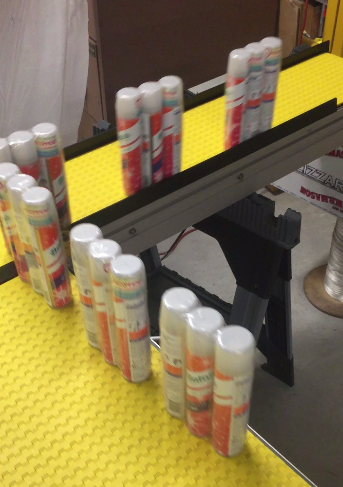 This modular conveyor changes product orientation during a 90 degree turn transfer. The system can be configured to turn product or hold orientation – for any and all packaging needs. Used for labeling, stamping & boxing – it's not just conveying, its automating.Our custom conveyor systems complete processes so the operator doesn't have to.
Custom Engineered
SmartMove® Conveyors will custom engineer any combination of configurations such as: work station, short or long line, multi level, weigh scale, photo sensor, reverse direction, batch counting, spacing, Z, L, up & over, carousel or sorting.
Call SmartMove® Conveyors at 1-800-581-2876 or click here to order now.
Related Posts:
4smartmove.com/90-degree-turn-packaging-conveyors/
4smartmove.com/90-degree-turn-conveyor-system-maintains-product-item-orientation/
4smartmove.com/counting-singulating-separating-conveyor-system/