FLIGHTS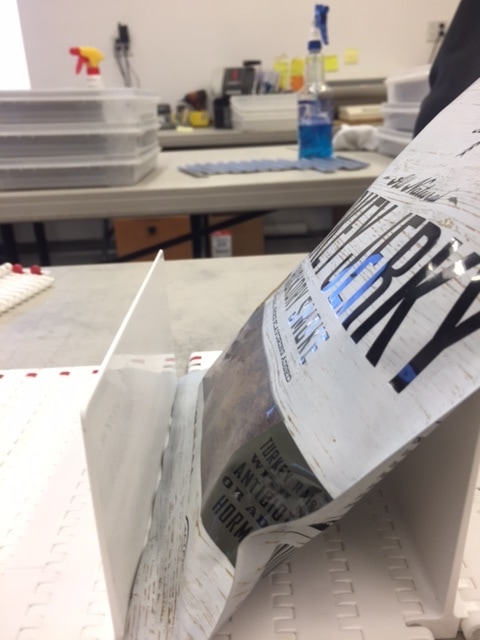 Flights can be cut to different heights and different distances apart. They push, pull and can be used to separate product for organization.
STOP BARS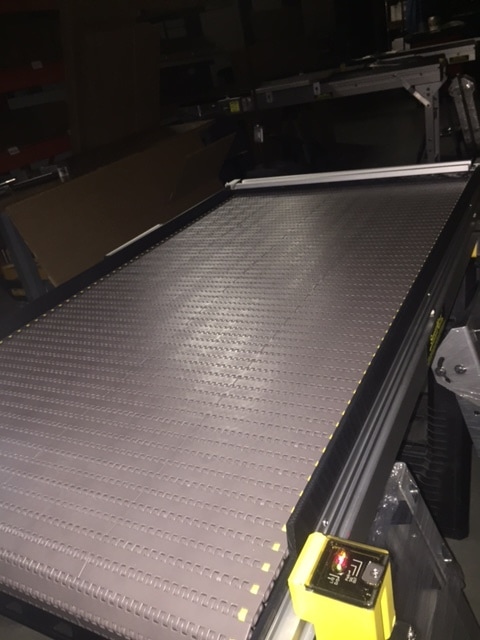 Adjustable stop bars can not only be used at the end of the line but slide up and down the rails allowing them to be located anywhere.
GUIDE RAILS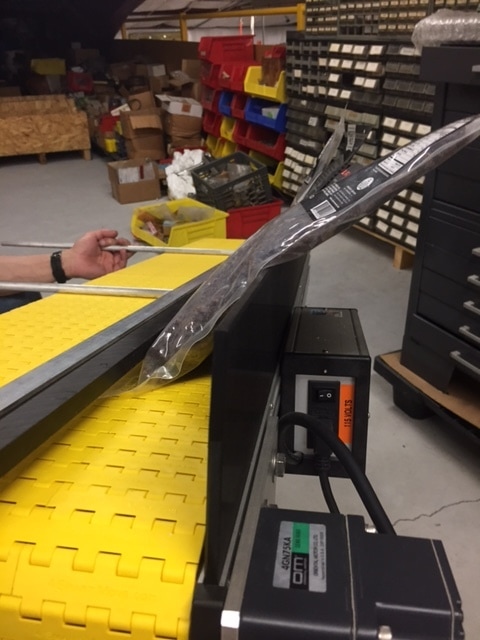 Adjustable guide rails are used to push, line up to center products. Its allows for several different sized products to be centered on the same sized conveyor.
SmartMove manufactures a wide variety of accessories to allow for easy customization of conveyor systems. Other accessories include transfers, stops, controls, countertops, hoods, blowers, rollers and hardware. We also custom engineer and manufacture complete systems to improve the efficiency of material handling, sorting and packaging of industrial, electronic, pharmaceutical, automotive and food industry items. All of our conveyors are modular, feature plastic chain snap link belting and are quiet, efficient and safe to operate.
Related Pages:
4smartmove.com/conveyor-accessories/
4smartmove.com/custom-accessories/