This assembly line conveyor is equipped with sensors and an alarm that alerts workers when the process is complete.Create a route, describe the process and let SmartMove® design your next efficient conveyor system for your assembly line.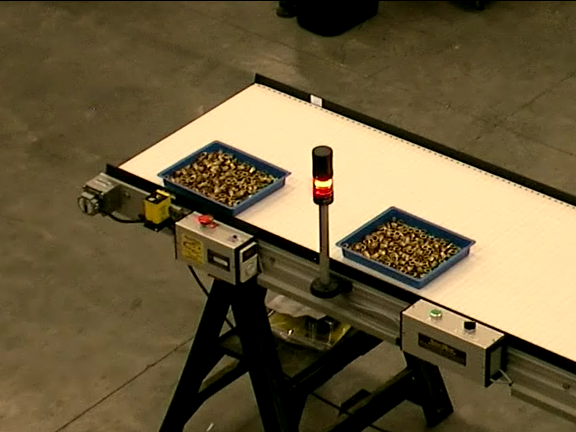 Unable to index items for filling or continuing a process that could have been done with a constantly moving conveyor system? Photo-eye sensors allow you to convey a broader range of product, while optimizing system efficiency and resolving product conveying issues by eliminating hangups.
SmartMove® Conveyors manufactures plastic chain belt modular conveyor systems which are custom engineered in house by our sister company AMA Engineering. Our team of engineers with work with your staff to analyze work flow processes to design a custom system that meets your exact needs.
Click here to see more custom conveyor systems available at: 4SmartMove.com
Related Posts: