Sanitary Food Line Systems
All SmartMove® Conveyor food lines use FDA approved materials. Clean hoods and canopies keep containers clear of dropping debris in the facility. Our Smart® long lines keep the product process producing without a wait. Improve your production line by using a SmartMove® Conveyor System to get the job done. Our modular conveyor systems can easily be configured for 90 degree turns, straight lines, inclines, declines, short or long line while also featuring counting, indexing separating, diversion, accumulation and singulation processes.
FDA Approved Belting
FDA approved conveyor belt materials are what SmartMove® calls our "clean line" food conveyor. Our snap link plastic chain belting is both sanitary and washable which makes our modular conveyors lightweight, portable and easy to assemble. Let SmartMove® Conveyors quote your next food packaging job. You'll be pleasantly surprised at how competitive a customized solution really is.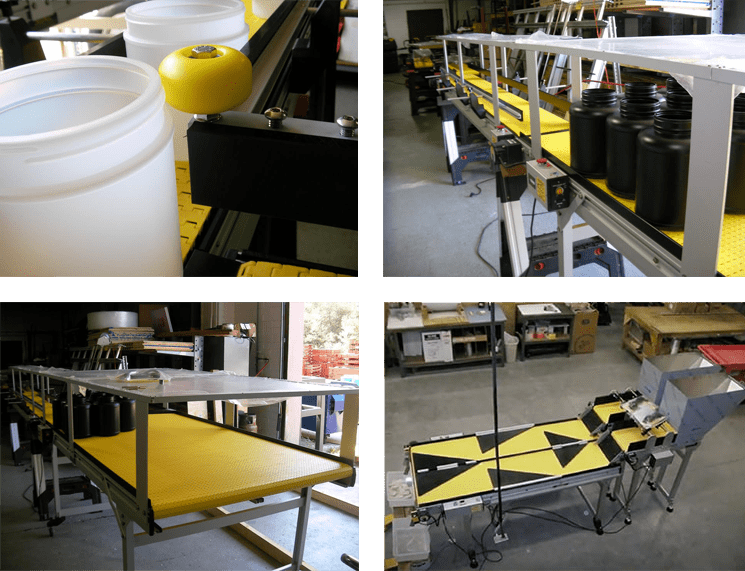 Call 1-800-581-2876 or click here to have us build a custom system to your exact specifications.
Related Posts:
4smartmove.com/food-conveyors/
4smartmove.com/clean-line-food-conveyor/