Sorting Conveyors For Increased Productivity
SmartMove® Conveyors are designed to sort items of various sizes, at varying speeds for:
​Order Fulfillment
Material Handling Assembly Lines
Quality Control Inspection
Outbound Order Fulfillment
Diversion to Take Away Conveyor​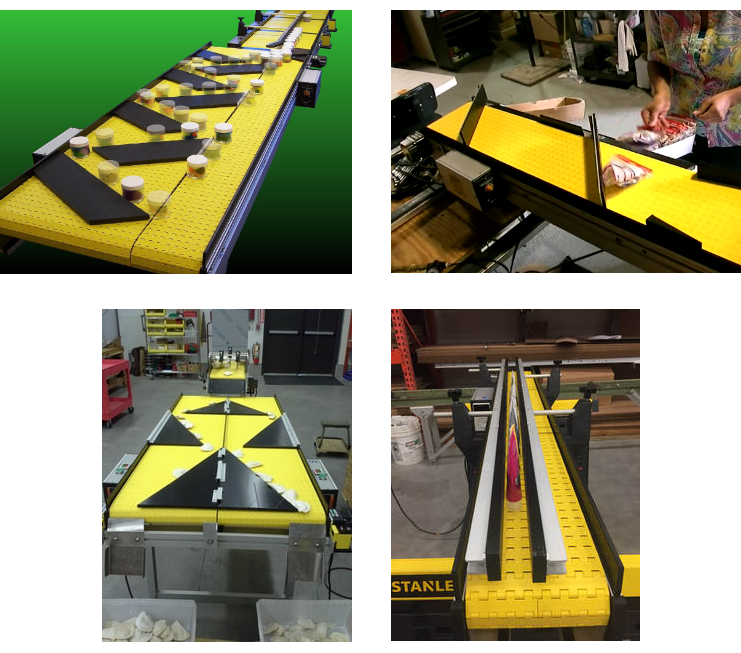 Available accessories include chutes, lane guides, glides, turn wheels, corner plates, adjustable side rails, hoods, counter tops and rollers. Optical sensors for sorting and counting are also available.
Counting, Shingling, Aligning and Singulating
As our modular plastic chain belt conveyors allow for complex package handling processes, Smartmove®'s sorting systems can accommodate other processes like indexing shingling, singulating or aligning the orientation of items for packaging.
Smartmove® Conveyors are custom engineered to order and shipped out FAST. Call: 800.581.2876 for more information or click here now to inquire.
Related Posts:
4smartmove.com/sorting-conveyor-systems/
4smartmove.com/conveyor-accessories/