​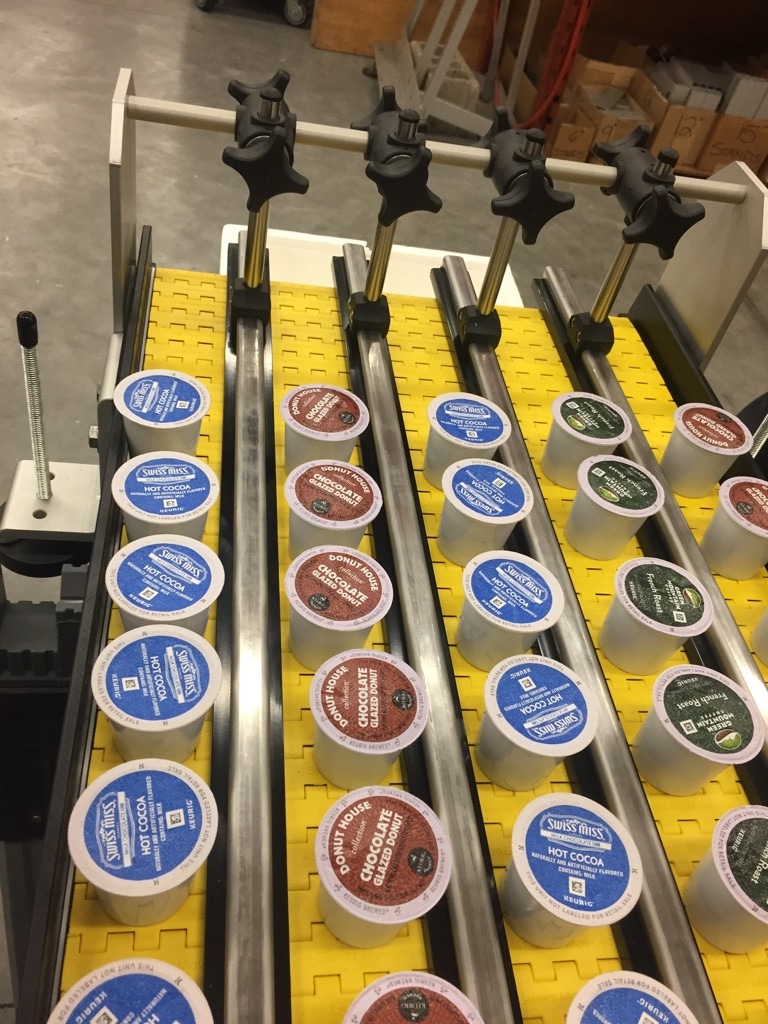 This SmartMove® Multi- lane conveyor is used for keeping different products separated either manually or robotically. This little conveyor does a big job. Our "little" systems are great for very small parts or packaged products, also used for underside stamping or coding.
---
This little conveyor can move fast while working efficiently and quietly. The system is configured with lane dividers to organize items in separate batches by product type for packaging and shipment.
Options:
Reversible, AX or ZX frames.
Lane widths can be as small as 2", 3" and 6" belt width.
Can be requested in any length.
Variable speed motors.
2-4 volt DC with dust resistant and water proof IP65.
Reverse direction and photo sensors are an easy add on.
Cut resistant polypropylene belting.
Features:
Modular construction allows multiple sections with multi-lanes.
Patented drive allows motors to be installed anywhere along the frame for independently controlled zones.`
Single frame design simplifies installation and eliminates alignment adjustments.
With no framework between moving belts, parts transfer seamlessly.
---
Conveyor Systems Manufacturing Expertise
SmartMove® manufactures safe, simple and reliable conveyors with custom engineered modular components. Call 800.581.2876 so we can help automate your next project, or click here to start your online order.