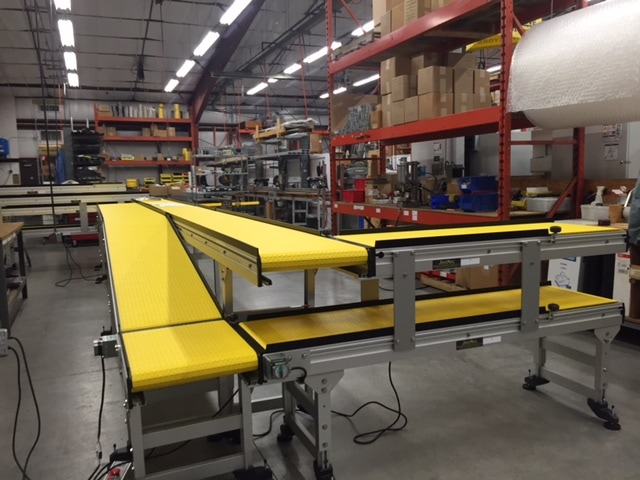 Incline – Dual Lane – Multi-Level – 90 Degree Turn – Long Line
Busy pharmacy fulfillment centers fill orders in bulk. SmartMove® Conveyors assembly line systems convey orders to Pharmacist for order completion, quality control and bulk packaging. This multi-level pharmacy line returns the empty totes to pharmacist to refill for the next order. Other built in features include incline, long line, dual lane and 90 degree turn. The combination of these modular conveying features saves time while reducing strain on employees. SmartMove® Conveyors improve safety of work conditions and order production while decreasing liabilities and operating costs.
Custom Engineered Conveyor Systems
All of our conveyors are custom engineered to automate your work flow processes. Make the "Smart Move", call us now at: 800.581.2876 or click here to get a fast quote now.
Related posts:
4smartmove.com/pharmacy-conveyors/
4smartmove.com/multi-lane-conveyors/