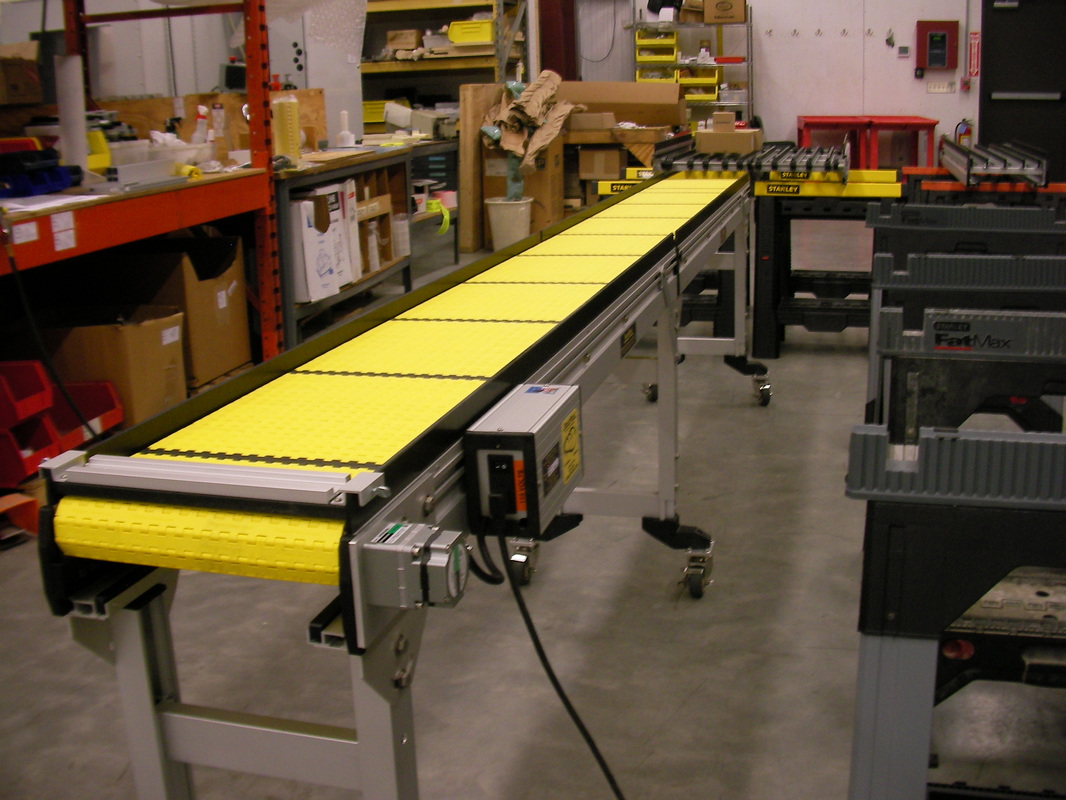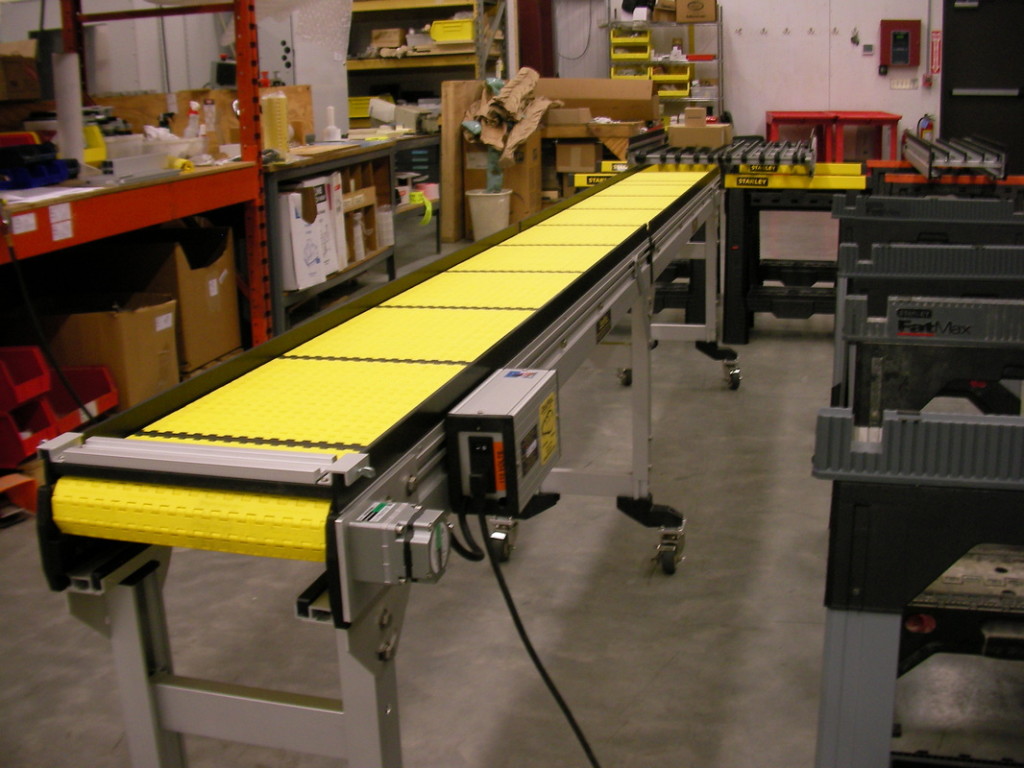 Indexing Conveyor System
​Indexing conveyors increase your work flow substantially by eliminating the need to transport product while also setting a work pace. Smartmove Conveyors create a clean flow are extremely efficient and quiet conveyor systems to operate.This system is configured with guides that allow for adjustable separation to further increase the efficiency of material handling.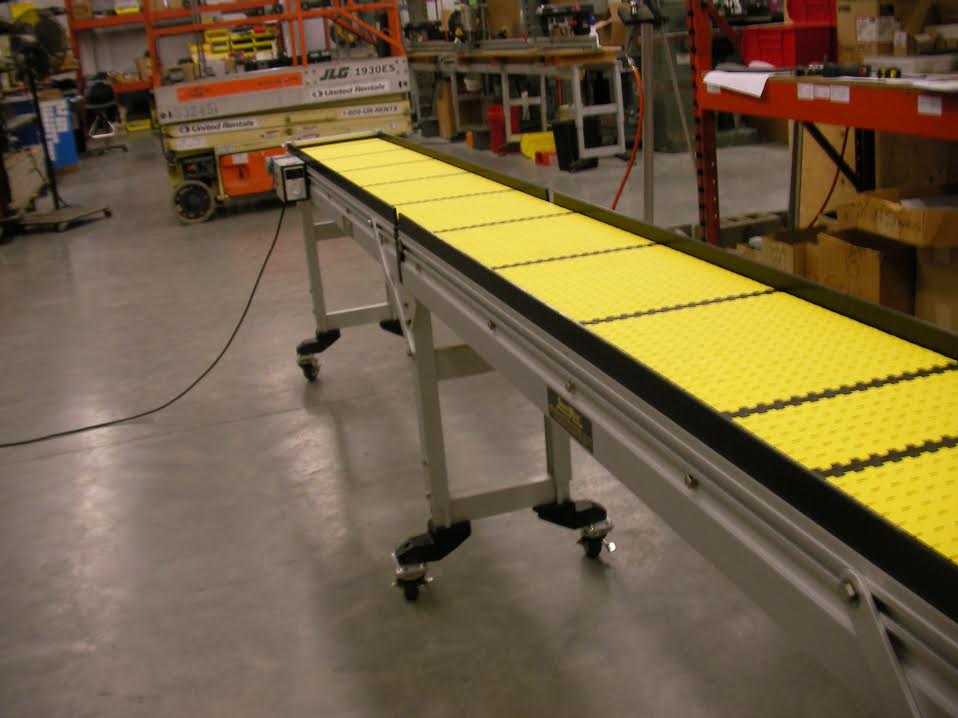 Conveyor Systems Manufacturer
SmartMove® Conveyors manufactures plug and play modular conveyors that feature easy to maintain snap link plastic chain conveyor system belting.
SmartMove® Conveyors are custom engineered by AMA Engineering which is located in the same building.That's why we can custom design, build and ship a brand new system in a matter of days in most cases. Our Conveyor systems are easy to install, simple to operate, provide a long service life, and feature maintenance free operation for all your material handling operations needs.
Call 1-800-581-2876 or click here to order a custom engineered modular conveyor system.