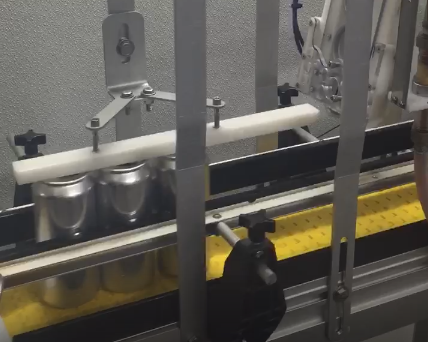 SmartMove® little conveyors are used in the packaging industry. The variable speed drives create a smooth transition for starting and stopping. The adjustable guide rails keep the product centered. SmartMove's little conveyors are used for labeling or taping lines and are able to integrate with the most state of the art machinery.
This little packaging conveyor is configured with adjustable lane dividers as well as overhead guides to maintain centered – streamlined applications for packaging and shipment.
Conveyors Manufactured To Order
SmartMove® custom manufactures simple reliable conveyors with custom engineered modular components that are safe, quite and energy efficient to operate. Call 800.581.2876 so we can automate your work flow. Click here for a fast online quote.