BACK TO BASICS
Let's go back to basics. This little conveyor system from SmartMove®  carries a big load. She starts and stops with the twist of the E-Stop accessory on top of the control box, which features a photo sensor eye at the exit end. The conveyor stops once the item is conveyed to the end of the unit. She resumes conveyance once the part is removed.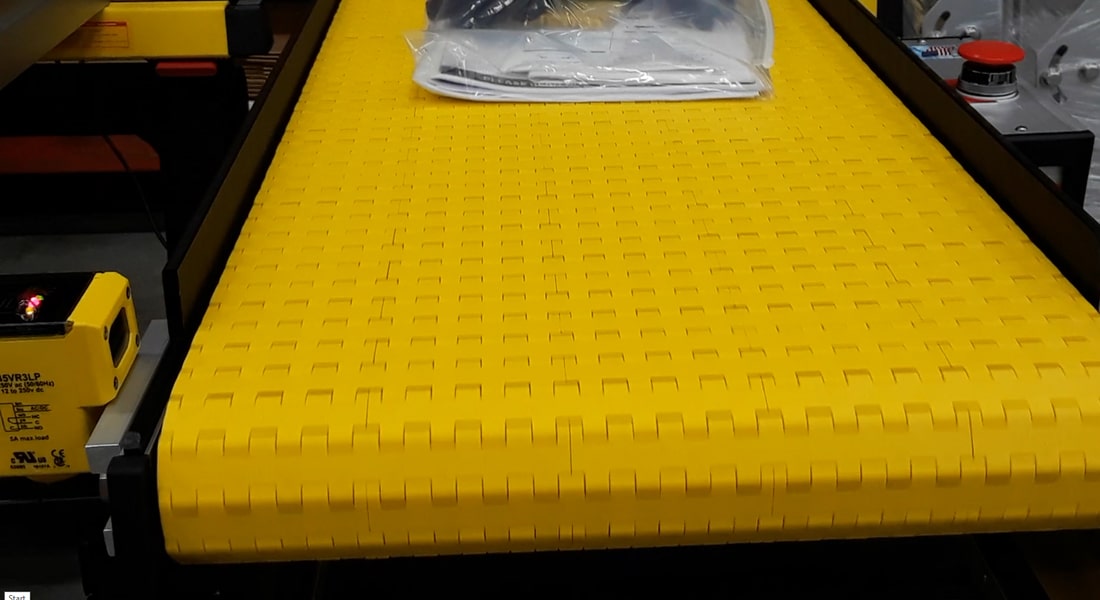 ESD BELTING PREVENTS SHOCKS
Simple, smooth and efficient, this basic conveyor does the trick every time. This Little Conveyor is built to last and the
ESD snap link belting
 will never shock your operators. ​
​
WATCH IT WORK: