Counting Infeed – Outfeed ​For Pharmacy Line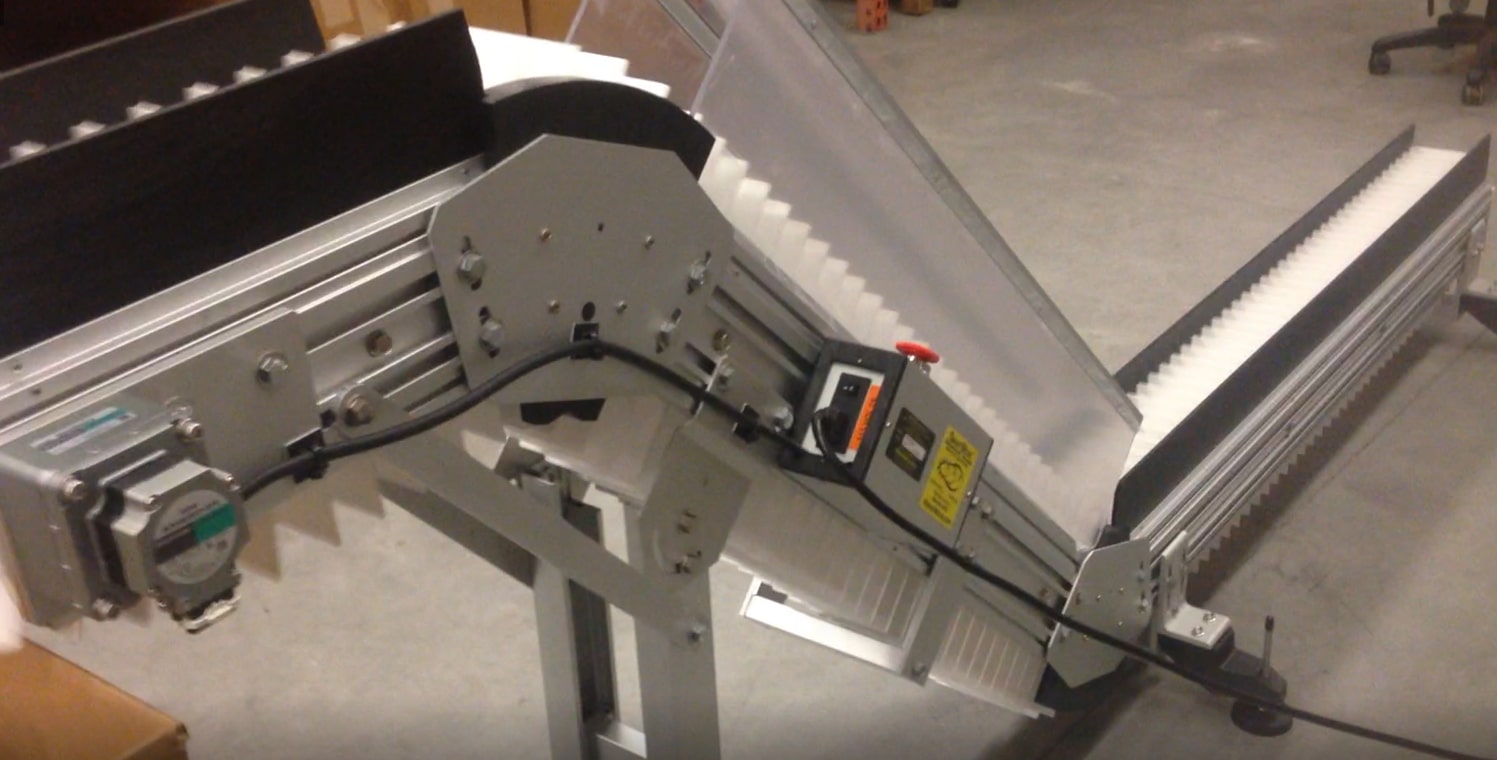 Counting is very important in Pharmacy Conveying Lines – This little conveyor makes a 90 degree turn, product changes orientation after coming out of blister packing machine then separates into single items. The system then counts packages before being sent to check weigh-er (scale). This SmartMove®  Outfeed-Infeed system is most important for quality control purposes.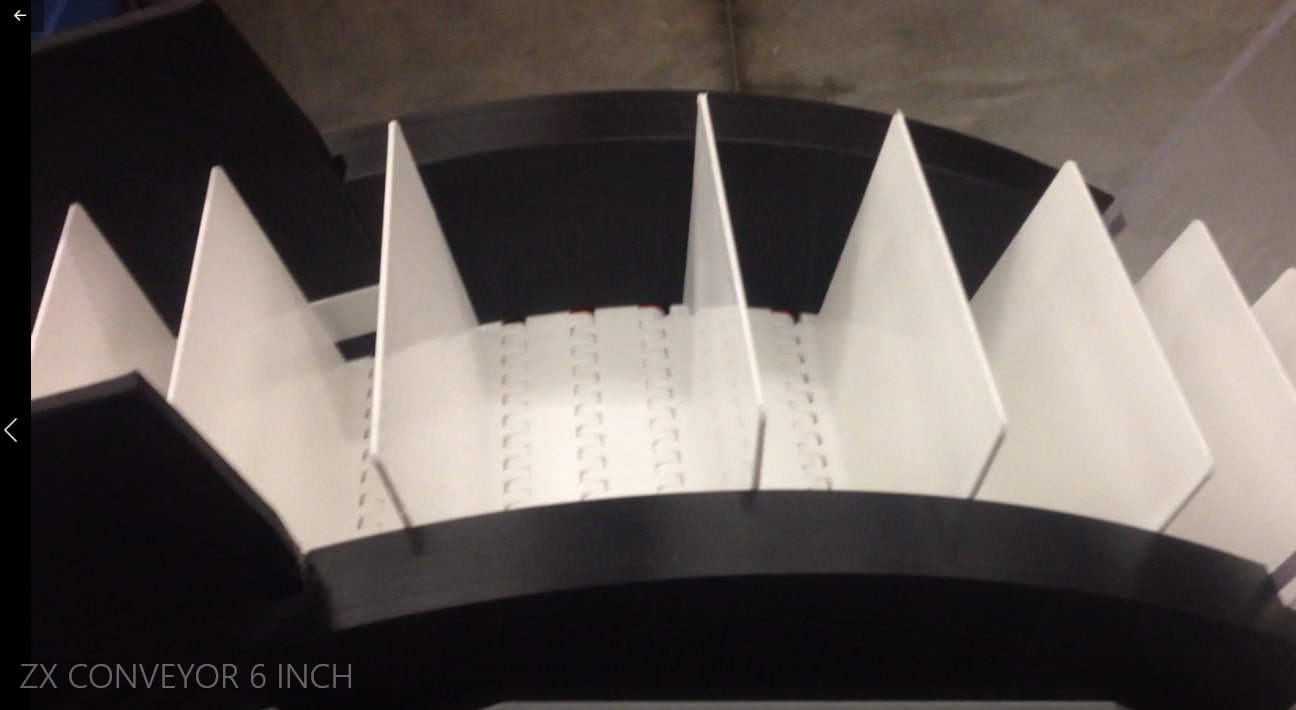 Best Counting And Packaging Conveyors
SmartMove® Conveyors are known to be the best pharmacy, counting and packaging conveyors in the industry.  Don't settle – get the best pharmacy conveying solution for your medical facility. Order your SmartMove® fulfillment conveyance system for your order processing packaging line now. Call 1-800-581-2876 or click here to order now.

​Click here to see all conveyor system types manufactured by Smartmove®