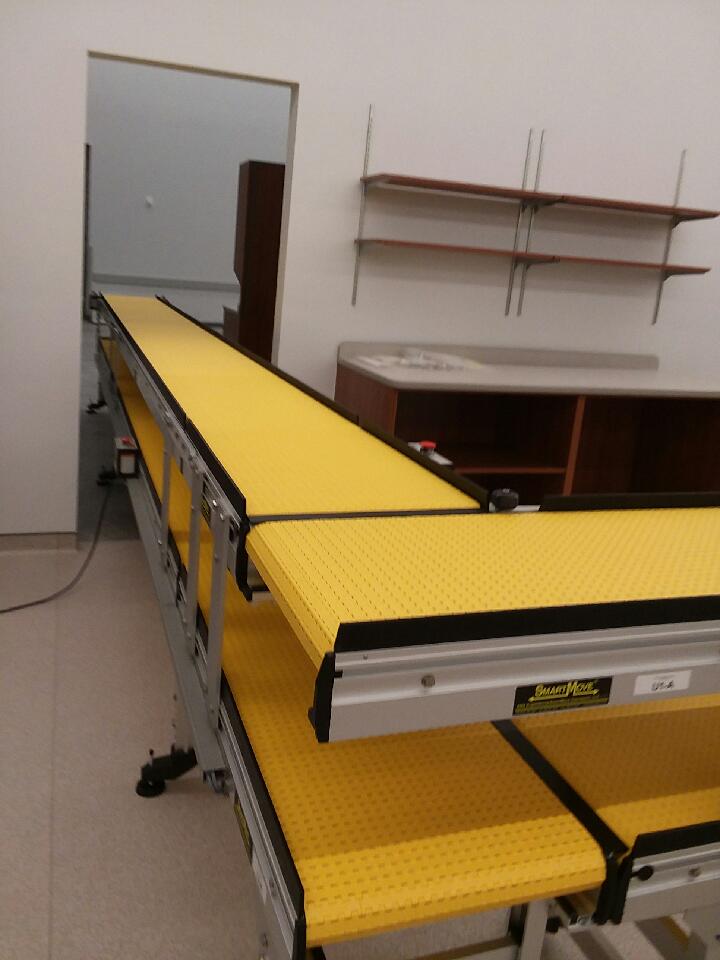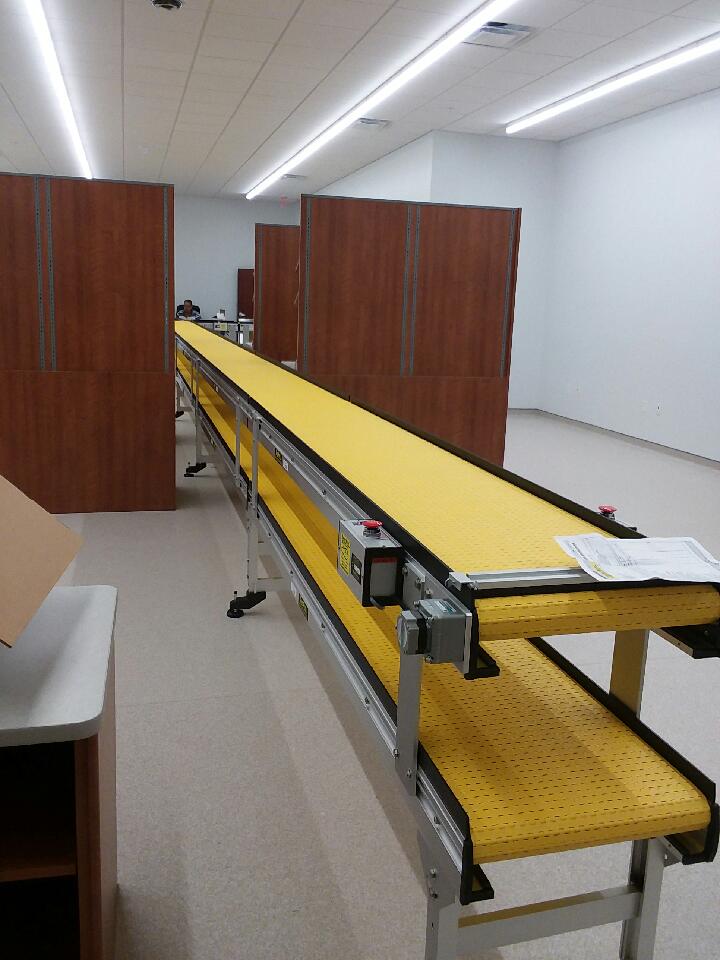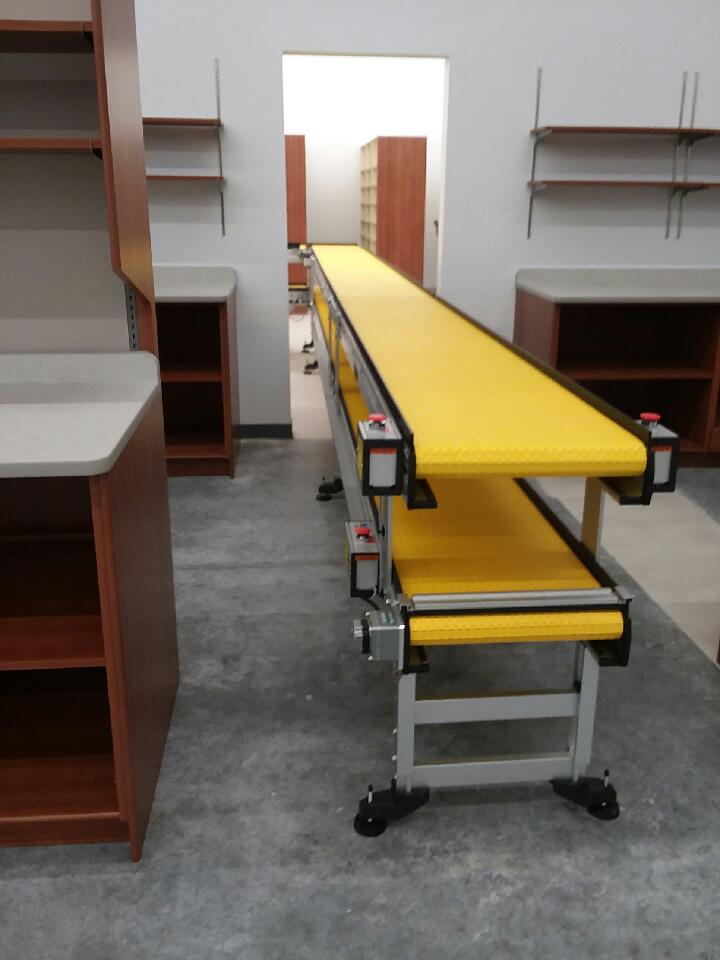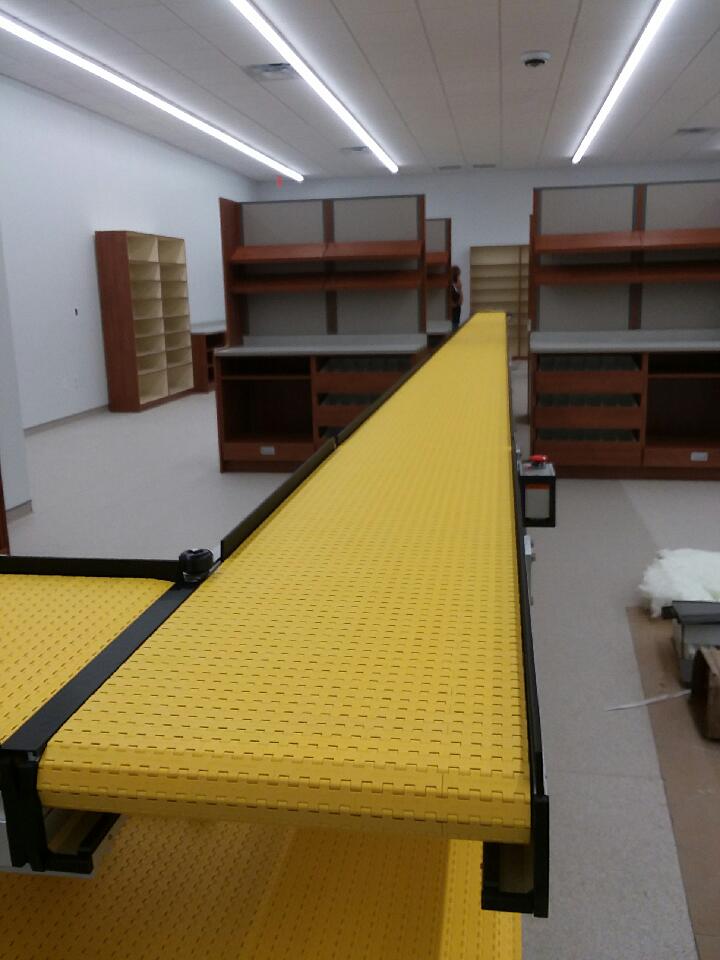 Order Processing Automation
Pharmacy multi-level long line conveyors for fulfillment centers help techs get the work done. Orders are filled, checked and packaged on this long multi-level pharmacy line. No need to walk the orders through when this quiet, clean, safe SmartMove conveyor can move the orders for you.
Smart Conveyors
SmartMove® uses standard modular conveyor components to customize your medical grade conveyor. SmartMove® Conveyor systems improve safety of work conditions and order production while decreasing liabilities and operating costs.
Get A Quote
​Call 1-800-581-2876 or click here to have us build a custom conveyor system configured to accommodate the exact functions and processes that you need.