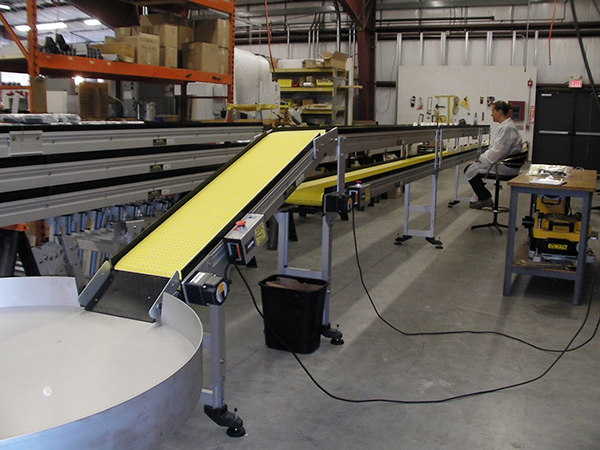 Smart Move Conveyors are custom manufactured without the custom cost. Buying factory direct allows the customer to decide how long, wide, fast or specialized he wants his conveyor. All SmartMove Conveyors are Smart. They integrate well with Robots as well as CNC machinery. Specialized custom belting allows the customer's application to slip, grip or snap apart for easy cleaning or link for the heavy pull.
SmartMove Conveyors made by AMA Engineering provides "Smart" Automation for most applications. They sort, count, upend, incline, reverse, stack, turns 90 degrees and accumulate. All systems are "Plug & Play". These quiet efficient conveyors are available in short or long lines, multi-lane, multi-level and gate. Accessories include clean hoods, adjustable guide rails, work- stations, sorting tables, hoppers, scales, e-stops, foot pedals, e-stops, stop bars, alarms, half stops, bump turns and corner turn kits.
Let's work smarter not harder with a Smart Conveyor by SmartMove Conveyors!!