Multi Function Conveyor System For Packaging
Flatten, count and stack for packaging. This system eliminates scales, packaging people and rolling carts. SmartMove® Counting Conveyors will save you time and money. Automate and eliminate operator movement.
Lets you concentrate on lean manufacturing while keeping your business in support of the USA.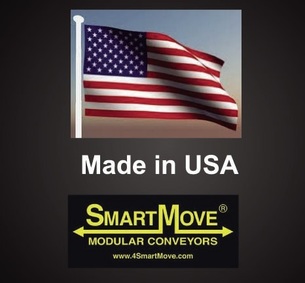 Quiet, efficient and built to last
SmartMove® Conveyors are modular, custom engineered to order and SAFE to operate. The variable speed motor runs quietly so it is both energy efficient and built to last. If you'd like to automate your workflow to increase productivity while lowering operating costs, give us a call at 1-800-581-2876 or click here to start the order process now.
RELATED POSTS:
4smartmove.com/counting-singulating/
4smartmove.com/counting-singulating-separating-conveyor-system/
4smartmove.com/counting-conveyor-for-assembly-or-packaging/