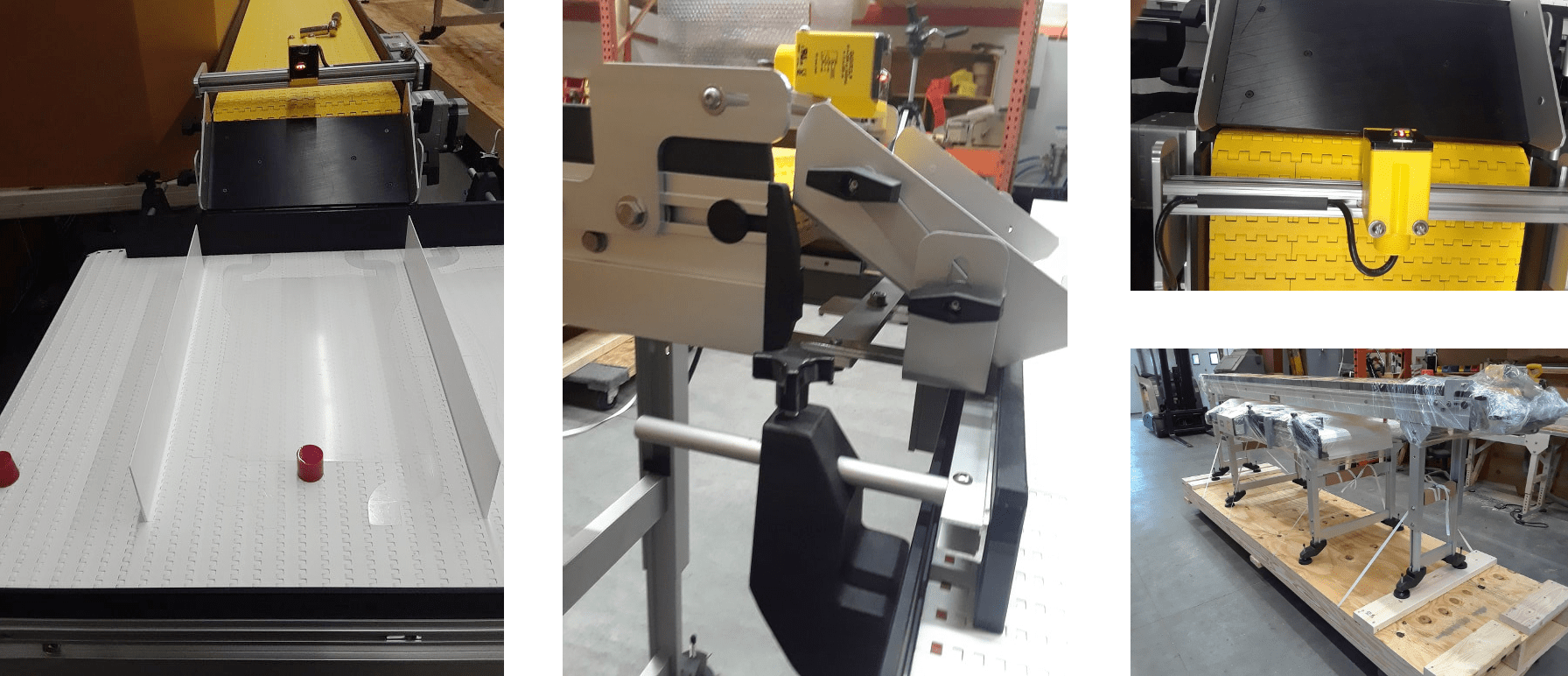 SmartMove® Medical Industry Conveyors and Pharmaceutical Conveyors allow facilities to operate at a minimal cost by reducing labor expense and automating work flow processes.
SmartMove® Conveyors make counting and stacking on your production line simple and safe. FDA approved materials allow for this Clean Conveyor system to do its job safely. The addition of a  no dust or grease motor is just right for a clean environment while the quiet, efficient motor draws less than 3 amps, which allows this system to run 24/7/365.
This Little Conveyor system sits at a 90 degree angle to the Exit Conveyor. The count is set by the operator, the second conveyor indexes after reaching the exact count. The final count is placed into a packout box, that is taped and then shipped out. This SmartMove® dual function system continues to keep the medical grade face shields counted and stacked throughout the entire process.
Let SmartMove's Medical Conveyor systems automate the packaging and fulfillment of your pharmaceuticals today.
Call 1-800-581-2876 or click here to order your SmartMove® Conveyor system now.
​Click here to see all conveyor system types manufactured by Smartmove®