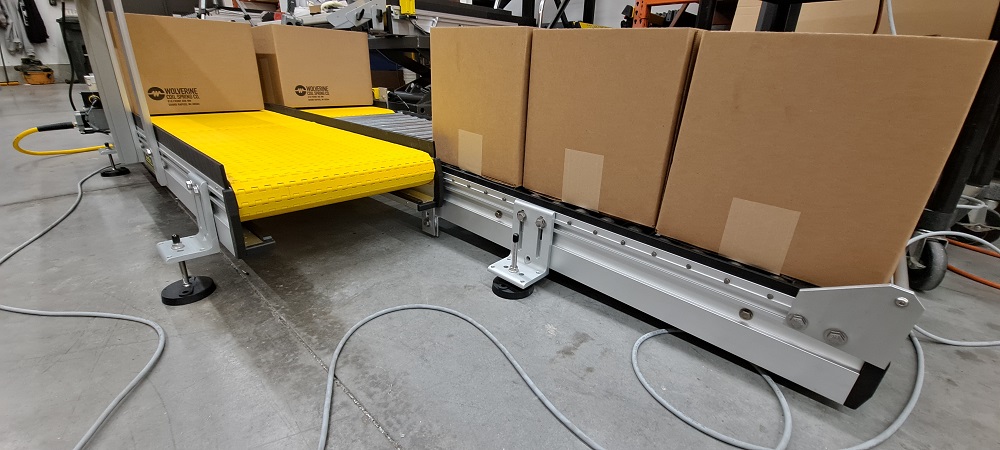 SmartMove® Box Filling Conveyor
Most box fillers will piece count or batch count. This SmartMove® Box Filler Conveyor takes the pulse from the machine and uses a PLC to tell the infeed conveyor when to move. When the box is full- it takes off and the pneumatic arm pushes an empty box into its place. The outfeed conveyor has the completed boxes ready for packout. This box filling conveyor will save you space, time and labor.
Get a ​SmartMove® Packaging Conveyor System to automate your work flow processes.
Call: 800.581.2876 or  ​click here to order your SmartMove® Conveyor system now.
Click here to see all conveyor system types manufactured by Smartmove® ​