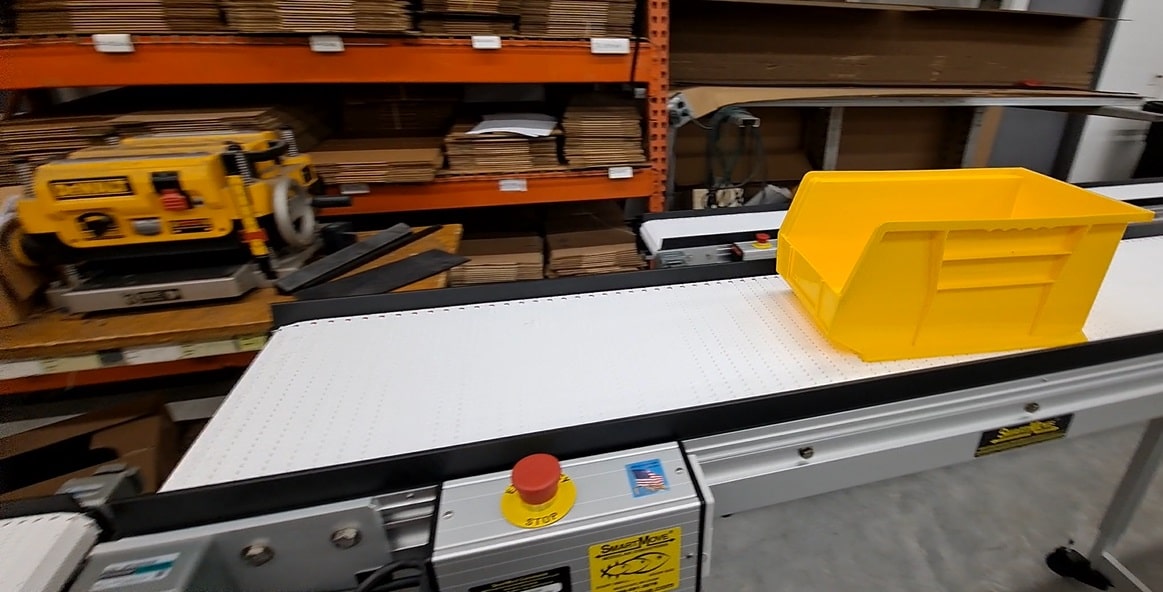 From start to finish -SmartMove® Conveyor consultants will work with you on small or very large conveyance projects. The little conveyor that does big jobs is always a custom fit. Long line, short line, multi-level or multi-lane the custom conveyors work for the most unique applications. High temp belting, cooling belting, ESD belting & high performance machine shop belting are all built with FDA approved materials. Whatever your special project is, SmartMove® Conveyor can create a custom conveyor for your unique application. All conveyors drawing less than 3 amps makes SmartMove® the leading conveyor systems manufacturer of efficient, quiet and clean conveyance systems.

NOTE: These systems are a quick ship via skid or local pick up.
Watch It Work:
Get a ​SmartMove® Custom Conveyor to automate your work flow processes. Call: 800.581.2876 or click here to order your SmartMove® Conveyor system now.
Click here to see all conveyor system types manufactured by Smartmove® ​