Medical & Pharmaceutical Industry Standards
SmartMove® Conveyors manufactures Medical Grade Conveyors for environments like Pharmaceutical packaging and Pharmacy fulfillment operations. Our systems are clean, quiet, safe and efficient while featuring ergonomic design which allows for less handling and faster production. Let our engineering team help optimize your facility space with custom features like 90 degree turns, switchbacks, returns, multiple lanes and levels. Other features include:
Designed to meet Medical Industry Standards
Dust Resistant
Easy to Maintain
Washable and Sanitary
Anti Microbial Micro Ban Snap Link Plastic Belting
Emergency Push Button Stops for Maximum Safety
Made in USA
To order a custom medical conveyor system for your operation, give us a call at: 800.581.2876 or click here to request information online.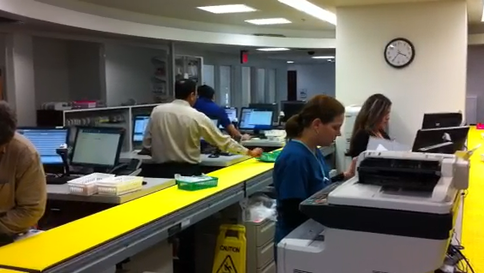 Related Posts:
https://4smartmove.com/conveyor-manufacturer-custom-pharmaceutical-industry-systems
https://4smartmove.com/pharmacy-line-conveyor-dual-lane-system