Transfer Plates Allow For Smooth Transitions​
This S curve conveyor system allows items to transfer across conveyors smoothly without disturbing orientation. Our modular conveyor sections can create a direct line of transfer for coding, labeling or packaging. This flawlessly smooth transition between conveyors is made possible by a custom engineered SmartMove® transfer plate that floats between to separate the conveyors.  Our transition plates work perfectly on 90 degree turns, declines or with a tall stack of EPS plates.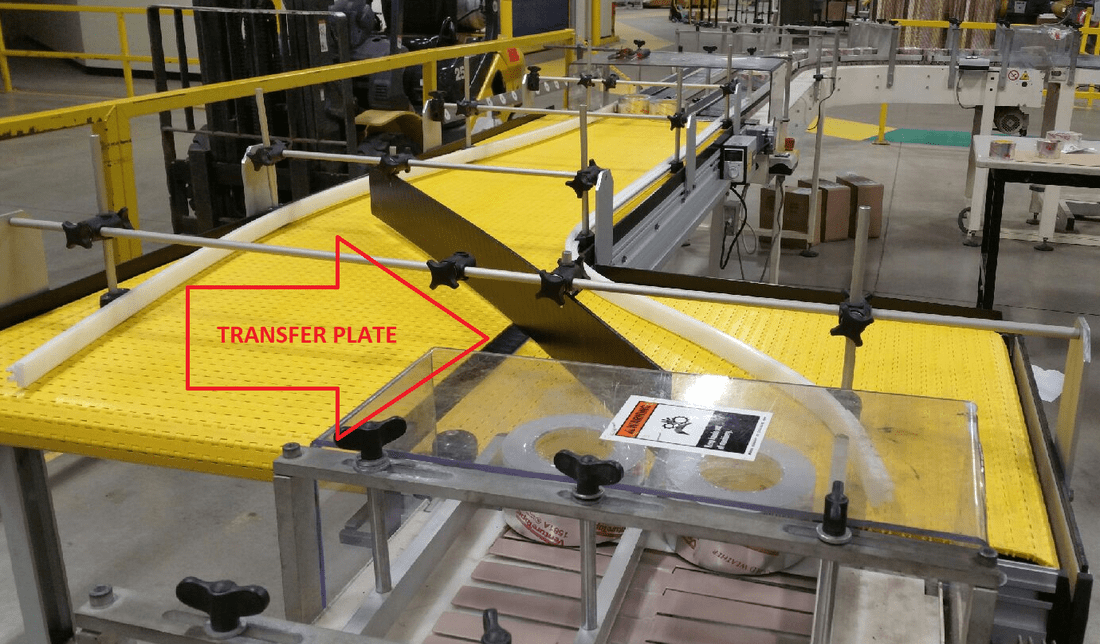 Adjustable Overhead Lane Dividers
S curves can be achieved with SmartMove®  custom designed gantry systems that allow overhead lane dividers to be adjusted precisely into the perfect position. The lane dividers on this 90 degree turn packaging conveyor system keep the product in line and easily divert from one lane to another, thanks to the adjustable lane guides. Adjustable gantry guide lanes allow for these functions:
S Curve
Singulation
Stamping
Labeling
Packaging
Multiple 90 Degree Turns
90 Degree Turn Configuration
​Got a challenging or tight area to convey? 
This custom designed S Curve conveyor system facilitates faster movement of the product while taking up less space on the factory floor. SmartMove's conveyor systems are the perfect solution for space saving as they are modular, portable and feature lightweight anodized aluminum construction.
Built to Order
Call 1-800-581-2876 or click here to have us build a custom conveyor system configured to accommodate the exact functions and processes that you need.