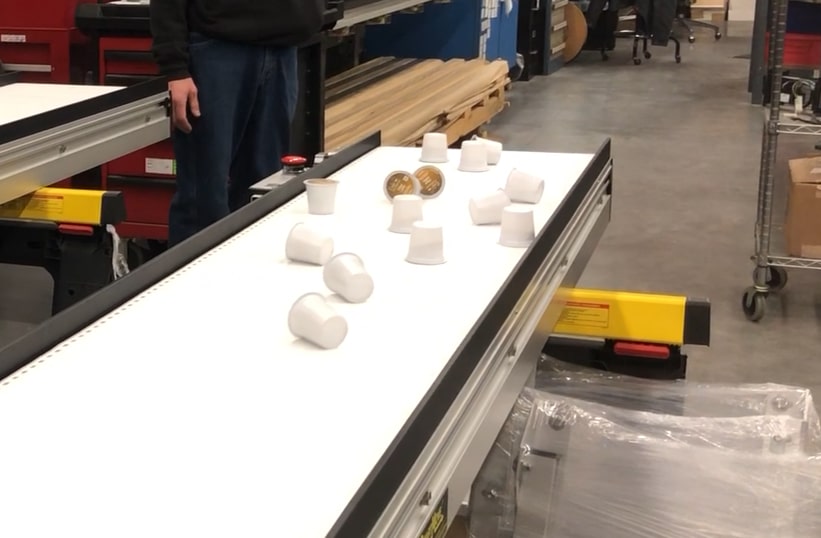 Food grade belting plus an E-Stop accessory make for an easy assembly line when Smartmove conveyors are used in your process. Keep in mind SmartMove® Conveyors offers many  accessories which allow you to customize your process.
E-Stop Conveyor System Accessory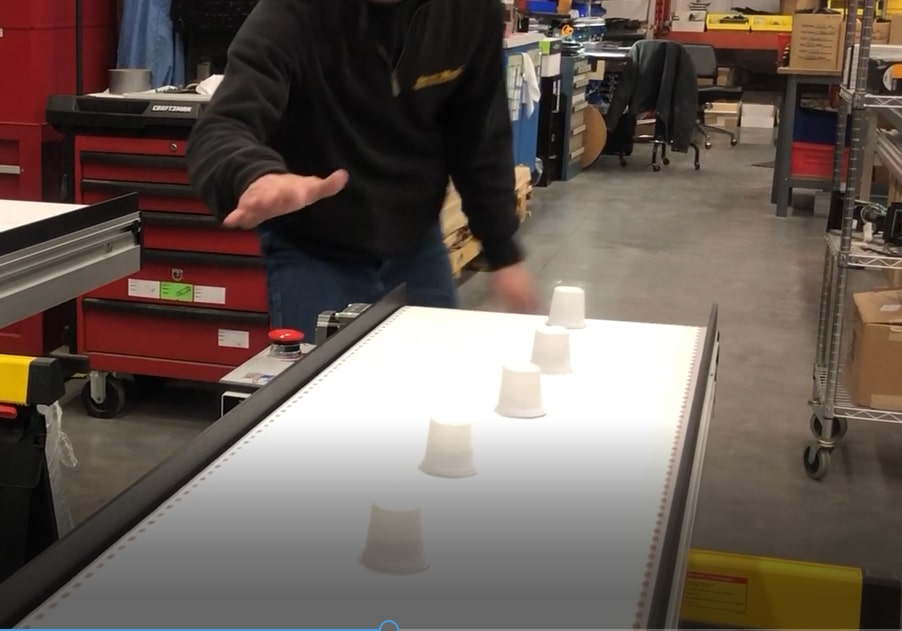 Watch This Food Conveyor With E-Stop In Action
SmartMove® Conveyor Accessory Options
Call 1-800-581-2876 or click here to order SmartMove® conveyor belting or accessories now.
​Click here to see all conveyor system types manufactured by Smartmove®