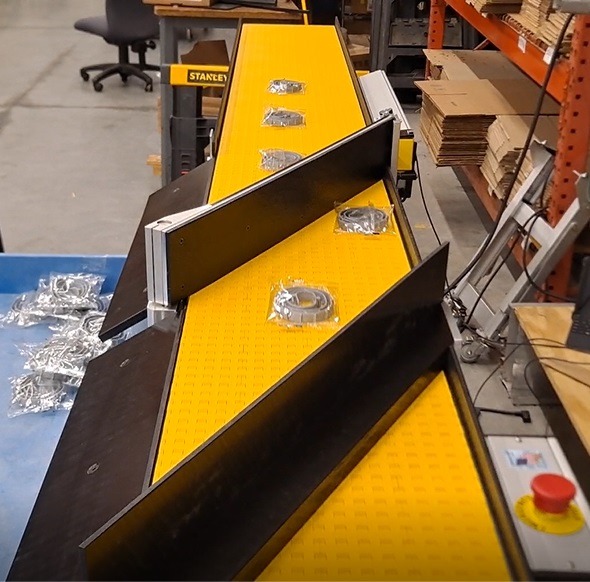 ​Counting conveyors can be used for a variety of applications. Counting manually is difficult and always has room for improvement on a long assembly line. The labor involved is expensive and taxing. The Little Counting Conveyor will hit the mark every time. Set the count and walk away. The pneumatic arm is used to switch lanes after the correct count is met. Quick and easy install – the conveyor is a plug and play counting system. Place the legs on and plug her in.
Watch It Work:
Get a ​SmartMove® Counting Conveyor to automate your packaging and order fulfillment processes. ​Call: 800.581.2876 or click here to order your SmartMove® Conveyor system now.
Click here to see all conveyor system types manufactured by Smartmove®.​