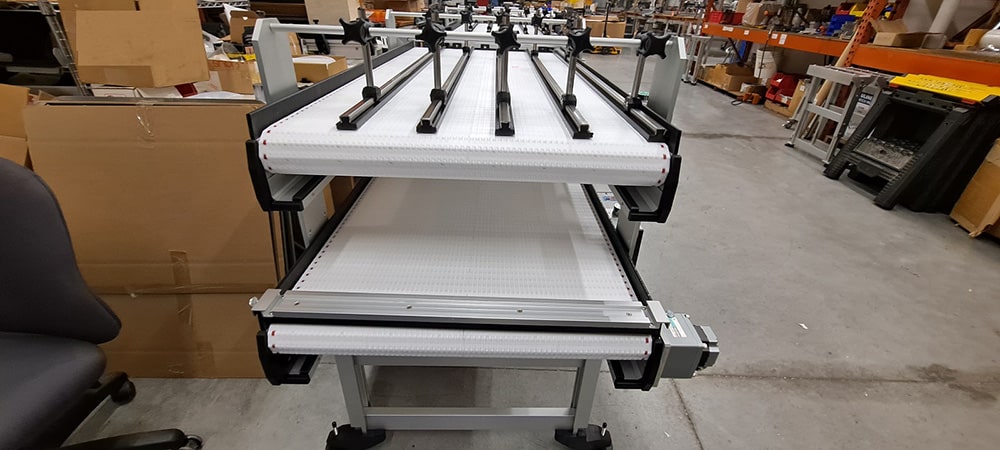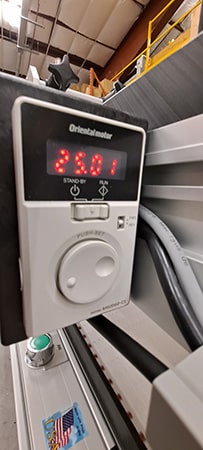 ​Custom Conveyor Lane Widths & Length
Lanes that are fully adjustable with custom widths are no challenge for SmartMove®. SmartMove® being the leader in Robot Interface Conveyors the lengths and widths of lanes are all custom to your project. For an Over-Under – lights out project these little conveyors are perfect for your robot cell. All units are anodized aluminum or powder coated, the belting is pinned, roller or ESD type. The jog button is used for an operator interrupt.
Automation Conveyors 
​​The use of robots and machine conveyors in automation cells is on the rise. As finding operators becomes more difficult and production demands increase, it's crucial to adopt conveyance automation and lean manufacturing processes. SmartMove® Automation Conveyors have always been at the forefront and are now even more vital as automation accelerates. Companies that invest in automation conveyors can boost efficiency and reduce labor costs. In contrast, businesses relying on manual labor for counting, sorting, and packaging will struggle to keep up in our fast-paced e-commerce society. SmartMove® Conveyors provide the best conveyor-automation interface available.
​Call 1-800-581-2876 or click here to order your SmartMove® Conveyor system now.
​
Click here to see all conveyor system types manufactured by Smartmove® ​​