Heavy duty over under robot interface machine shop conveyor system. This conveyor allows this FANUC Robodrill to run unattended for no less than 14-16 hours straight. This SmartMove® Conveyor has had no faults of any kind while running flawlessly in sync with this high speed robotic precision handling machine system, day in and day out.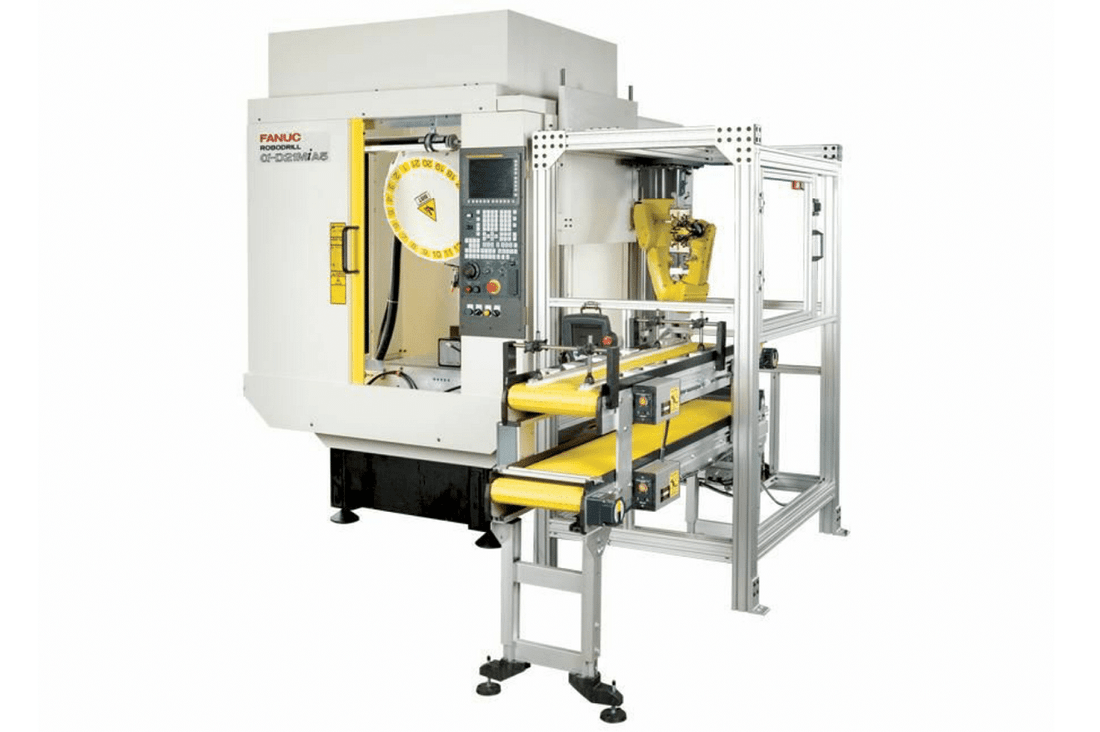 SmartMove® Conveyor specializes in custom engineered lights out plug & play robot interface systems for the machine shop industry. Features include:
Over-Under For Parts Return
CNC Machine Interface
Thick Pinned Belting For Heavy Loads
Multi-Level With Adustable Lane Guides
Return Conveyor For Feed Cell
Call SmartMove® Conveyors at 800.581.2876 to order a robotic interface conveyor system for your operation now.
Related Posts:
4smartmove.com/heavy-duty-over-under-conveyor/
4smartmove.com/industrial-conveyor-machine-cell-infeed-system/