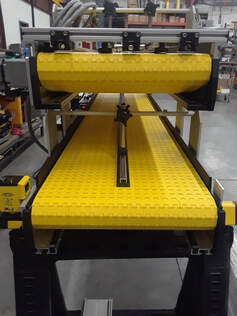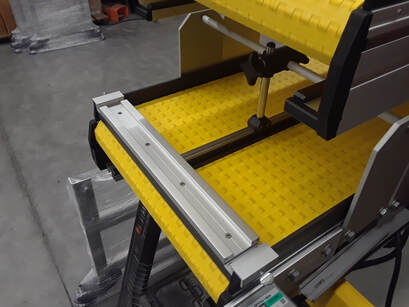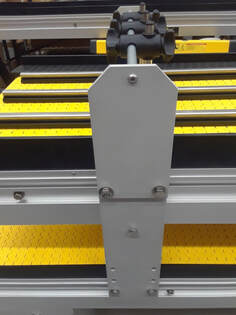 Robotic Pick & Place Cells Built Using SmartMove® Over-Under Conveyors
Accumulated parts are received while the robot picks part to processes in the CNC machine then places complete parts on lower level for accumulation of completed parts. A "Lights Out" Plug & Play robotic conveyor system to interface with your robot is an easy solution for your automation needs.
Specializing In Robotic Conveyors
SmartMove® Robotic Conveyors can interface with any metal detector, labeling machine, flow wrapper, CNC machine or other robot due to the dry contacts and encoders within the control box.
Get a ​SmartMove® Robotic Conveyor system to automate your work flow process.
Call: 800.581.2876 or click here to order now.
Click here to see all conveyor system types manufactured by Smartmove® ​