During the COVID-19 crisis, essential companies and organizations are faced with the challenge of maintaining the balance between the demand for their products and the health and safety of their employees. As a preventive measure, companies and organizations practice social distancing guidelines of six feet between employees. It's a daily struggle trying to provide adequate spacing as well as maintain a large enough workforce to keep up high product demand. This is a difficult statistical problem that requires advanced machinery or Smart Conveyors that automate your process. Having SmartMove®​ Automated Conveyor Systems doing the work of operators can give you the space and production your facility has been waiting for.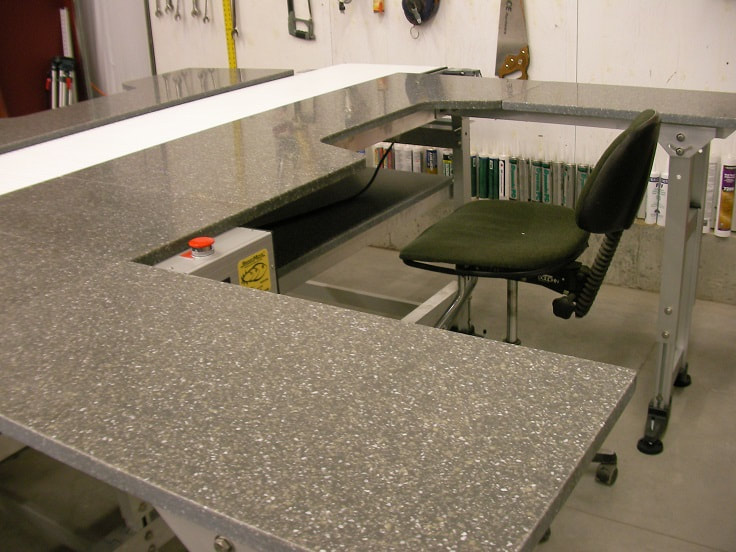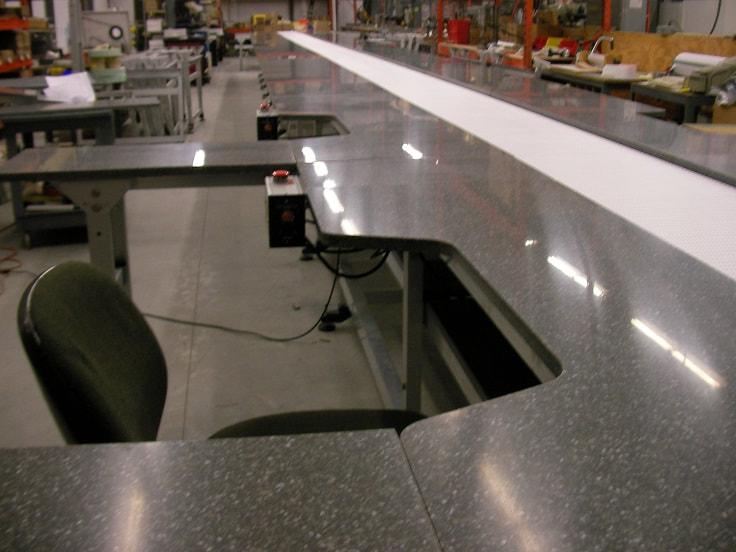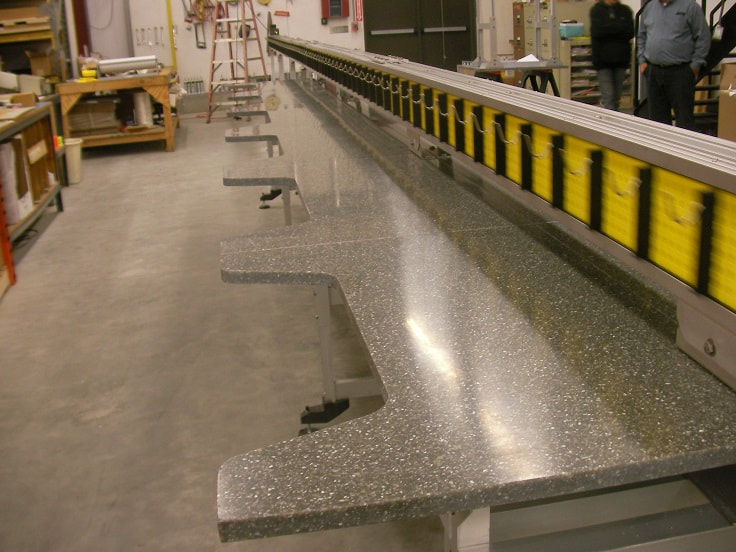 Assembly lines everywhere are calling on SmartMove®  Conveyors to help them keep employees at a safe distance within their work area. The Little Conveyors act as a  convenient Workstation for those who need to be 6′ apart while working. No need to get up and pass the bin getting close to your work partner when the work bin can be conveyed by pushing a button. Each station is separated and keeps pace of the workflow ensuring your operators are keeping up with the demand.
Solid Countertops for Smartmove® along with Long Pharmacy Conveyor Lines are designed to have designated computer workstations. The Pharm Techs sit far enough apart with their own personal work space while the constant prescription requirements convey to them. The pharmacy orders are filled and checked without touching the totes & social distancing policies and regulations are followed to a "T".
Follow Social Distancing Policies by installing a SmartMove® Conveyor with Work-stations for your workforce today ! SmartMove Conveyor offers solid surface & stainless workstations with specific Custom Conveyors for food, packaging, electronics and pharmaceutical applications.
​See all Smartmove® Conveyor system types.